'Love Is a Fiery Light': New Album on the Mystery of God's Love
MUSIC REVIEW: Hope and Justin Schneir release their fifth studio album.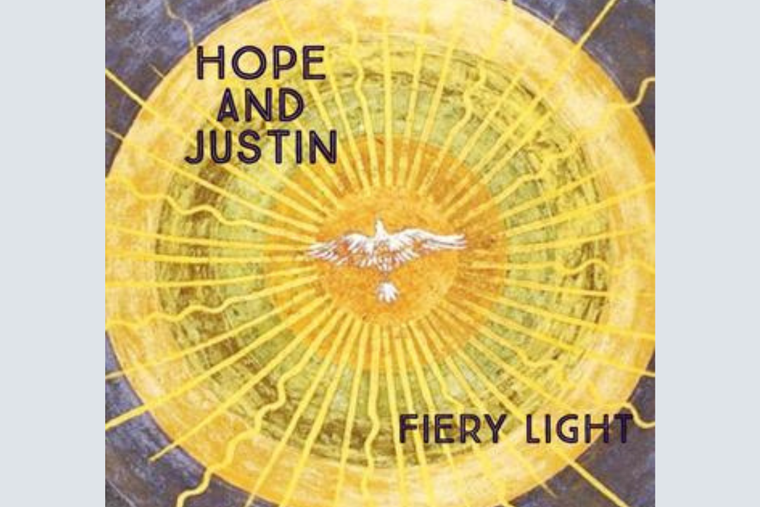 Since the first day they met in college, Hope and Justin Schneir have played music with one another. Now, 25 years later, they've released their fifth album, Fiery Light.
The Schneirs, parents to nine children, still find time to write music during their busy life.
Under the name "Hope and Justin," the couple created two independent albums: Faithful and True in 2006 and Eastern Bound in 2013. In 2015, they released Love & War, their first project as a six-person band.
In their latest album, Fiery Light, the husband-and-wife duo go back to their roots, performing many of the songs by themselves, though with a few special guests.
This 10-song album features Michael Miley of Rival Sons, Kenny Hensley of The Head and the Heart, Karl Hunter of Big Bad Voodoo Daddy, Catholic singer-songwriter Perry West, and Brother Sean Paul Immaculatta, of the Franciscan Friars of the Renewal, a fiddler and mandolin player.
Beyond Hope and Justin's sheer musical talent, what stands out most is that this collection of folk and pop music is authentically Catholic. Each song tells a story, featuring themes of the Holy Spirit, identity as sons and daughters of Christ, and our relationship with God.
Fiery Light, the title track of the album, presents the thesis: "Love is a fiery light / It's calling me out / It's calling you out." The love of God awakens a new freedom in us, they underscore.
In the caption of the music video for Fiery Light, Hope and Justin write, "Fiery Light is about the mystery of love." The video portrays a young boy building a fire, seaming the story together with clips of rich landscapes and the musicians performing in a living room. Soon, everyone is together around the fire — the fiery love has called everyone.
Each track on the album, though different in theme, resounds with Hope and Justin's authenticity and honesty.
In God of Hosts, the truths of faith are presented in a simple folk tune, as Hope cries out, "I'm kneeling here on the ground / Can I let you come down?"
Daughters and Sons dips into a rock 'n' roll edge, with beaming electric guitars and an upbeat rhythm. The lyrics emphasize our Christian identity as sons and daughters of God. "You already are what you will become," Hope sings. Lost on the Other Side maintains a similar sound, featuring pop and jazzy tones.
Living the Dream paints a picture of both Hope and Justin's love for each other, their love for God, and his love for them. Hope seems to sing to both her husband and God in this line: "When we look at one another / What's black and white will turn to color / And we'll make something beautiful / We could be living the dream."
Hope and Justin continue to testify to their relationship with God and each other in Blend Into God, a slow, simple song about looking like Christ: "Oh you blend right into God / And sometimes I can't tell the difference or where the line gets drawn."
The closing track, Reaper Man, is a six-and-a-half-minute song about the Holy Spirit and his role in our lives. Hope attributes many beautiful qualities to the Holy Spirit, including: "Oh the Spirit moves like the month of May … drives like a hurricane."
Hope closes the album by telling the story of the promptings of the Holy Spirit, "I still hear the call no matter how I try to ignore."
Near the closing of the track, a voice-over from Bishop Robert Barron of the Diocese of Winona-Rochester, Minnesota, and founder of the Word on Fire apostolate, is featured: "What is the greatest disease of the human condition? … It's the fear of death."
Fiery Light artfully presents how our human condition is touched by the love of God. Hope and Justin's marriage and music is a testimony to how they have been touched by God, and they confidently share pieces of their story in this listen-worthy album.