4 Bishops Share Their Thoughts About Vocations
"One of the keys for young people, I believe, is to create a space for silence. ... This silence is critical to discerning a vocation and the moral life."
Vocations to the priesthood and religious life are an ongoing concern of diocesan bishops, with some dioceses having strong numbers and others struggling. I asked four diocesan bishops in different regions of the country to share their thoughts on vocations.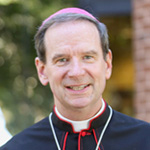 Bishop Michael F. Burbidge of Arlington, Virginia (also a former rector of Philadelphia's St Charles Borromeo Seminary)
[Serving as a vocations director] was my greatest assignment. I loved working with our future priests.
A successful vocations program must have several components, including:
We need a culture of prayer for vocations. As a diocese, we must pray that we will be blessed with an increase of vocations to the priesthood and religious life. In [the Arlington] diocese, we regularly pray for priests and religious.
We need the example of good priests, who show their joy in living out their priesthood and invite others to this life. We also need parents who give a faithful example of their call, so that their sons and daughters seek what God is asking of them.
We need programs to introduce our young people to the priesthood and religious life. This includes retreats, days of recollections and week-long summer programs. In our diocese, we have a successful St. Andrew's dinner program. Young men in their junior year of high school or older are invited to come to dinner where they can meet me, and we can pray together, talk and participate in a Holy Hour.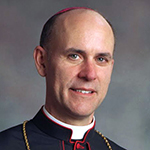 Bishop Kevin Rhoades of Fort Wayne-South Bend (also a former rector of Maryland's Mount Saint Mary's Seminary)
[Attracting quality men to the priesthood] starts with prayer. It must be a priority for our people in the parishes to be praying for vocations to the priesthood. This includes Holy Hours of adoration in parishes; we also have a diocesan-wide Holy Hour for vocations monthly at our cathedral in Fort Wayne.
Also, at the parish level, we need to have our priests actively engaged in promoting priestly vocations among young men. In parishes in which we have strong youth ministry programs, we're seeing a lot of vocations. For example, St. Vincent de Paul Parish in Fort Wayne has a strong youth ministry program, which helped produce eight or nine of our 30 seminarians.
I also try to assign some of our young priests as high school chaplains, who can inspire young men to become priests. And, as the family is the ultimate seed bed of vocations, we hope to see our families encouraging their children to consider the priesthood or religious life.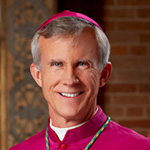 Bishop Joseph Strickland of Tyler, Texas
[Tyler has] 14 seminarians. I stay in close touch with them, especially with all the turmoil in the Church of late. We want them to become virtuous priests who can share the message of Jesus Christ.
We'd like to double our number of seminarians, and towards that end we've launched Campaign for Priests Tomorrow, the diocese's first ever capital campaign. We want to create an endowment of $10 million, and use the interest to support an additional 14 or more seminarians. We're about a third of the way into the campaign; people have been very generous.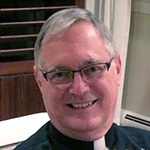 Bishop Thomas J. Tobin of Providence, Rhode Island
Last year, you ordained three men to the priesthood, but noted that in the previous eight years, 58 priests had left active ministry, while only 18 were ordained. The average age of priests in Providence was 68. How is Providence for vocations to the priesthood and religious life? 
If I may be candid, [declining vocations] has been my major disappointment as Providence's diocesan bishop: the few vocations we're getting. We have 14 seminarians, who are undergoing an eight-year period of formation. That's abysmal; we should have two or three times that number. It is a great challenge, and an area of great frustration for me. 
It's going to continue to affect the diocese. We have many priests in their 60s or 70s, but only 21 under the age of 40. If I knew how to solve this problem, I would. I've tried everything to promote vocations. I have two great young priests involved, and we do Holy Hours and pray for vocations during Confirmation ceremonies. Our vocations directors reach out to parishes and schools. I don't know what else to do.
… I think [the situation of surrounding dioceses] is similar. There is a dearth of vocations in this part of the world, although some dioceses are doing better than others. I wish I knew what the key to success was.
… The reasons [for the decline of vocations] are clear and well documented. We have a lack of young people in our Church and diocese. We live in the Northeast culture of very aggressive secularism, which affects the Church and political life. There is the challenge of excessive concern about human sexuality, which results in lots of confusion about marriage and family life.
If you go back to what Pope St. John Paul II said in regards to priests; we're living in a time of practical and existential atheism. People no longer bother to deny the Faith, but live without God. He hits the nail on the head. The atheist culture in which we live is taking its toll, and it's going to take 25 or 50 years to change.
… [Regarding advice to a young man considering the priesthood] I would encourage him to pray very hard about it. He should talk to some trusted individual counselors, such as his parish priest, high school chaplain or campus minister.
One of the keys for young people, I believe, is to create a space for silence. We are inundated with technology and social media. We're constantly plugged into phones, ear buds, computers and tablets. And, if we're plugged into things, we have no real space for silence for ourselves. This silence is critical to discerning a vocation and the moral life. We need it to get a sense of direction; it is a space we need for ourselves and for God.