Hope Reborn: Comunità Cenacolo Offers Tools to Renew Shattered Lives
A Catholic residential program for people seeking to overcome substance abuse is changing lives.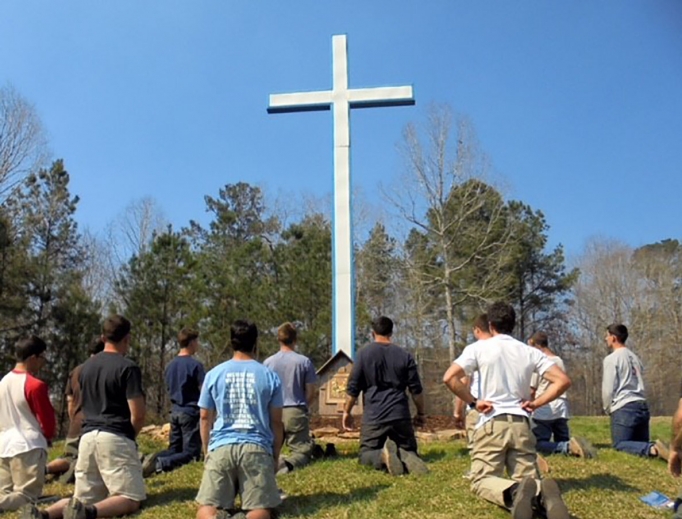 BIRMINGHAM, Ala. — Foreshadowing the joy of the Resurrection, the Psalm for Easter Sunday proclaims, "I shall not die, but live, and declare the works of the Lord."
As Catholics across the nation celebrate the Resurrection of Our Lord, the Psalmist's song of gratitude holds a special meaning for Daniella, a young Catholic who has overcome a drug habit by handing her life over to Christ.
A California native, Daniella began to experiment with drugs when she was a teenager, straining to keep her feelings of worthlessness at bay.
Initially, the drug-induced highs seemed to ease the pain, but then Daniella's growing dependence on drugs sent her life spinning out of control. She went missing for days, and stints in rehabilitation programs failed to make a difference.
Daniella's frantic parents worried that a drug overdose would claim her life — as it would for more than 60,000 Americans in 2016 alone. But after a priest recommended a Catholic residential program for people seeking to overcome substance abuse called Comunità Cenacolo, Daniella agreed to visit its St. Maria Goretti residence for women in St. Augustine, Florida.
The decision broke her downward spiral and changed her life.
"I didn't know how to be clean, to live without drugs," Daniella, now 23, told the Register recently, four years after her initial visit to the Cenacolo residence.
"I didn't know how to deal with the pain inside."
It would take months before she began to appreciate the power of a disciplined community life centered on prayer and hard work, Eucharistic adoration and friendship. Initially, "I was angry and shocked at all the prayer — three Rosaries a day and the Divine Mercy Chaplet at 3pm," she said, while noting the community's emphasis on simple living and its ban on television, cellphones and internet use.
"But I saw the light in the girls' eyes. They had nothing, and they were still happy. Would that happen to me?"
The first glimmer of hope came with her decision to return to confession: "I had spoken the truth and felt the light inside that I hadn't felt since childhood."
Addressing a Deep Need
Daniella has been clean for four years and is preparing to leave the community. Her harrowing story of addiction and hope resonates with every member and graduate of Comunità Cenacolo, founded by Mother Elvira Petrozzi, an Italian religious who believed that prayer and the sacraments could heal the deep emotional wounds that led many young men and women to lose themselves in drugs and other destructive pastimes. The Comunità Cenacolo (Community of the Cenacle) name refers to the Upper Room, where Christ and his disciples gathered for the Last Supper and where the Holy Spirit later descended upon the 11 apostles and Mary at Pentecost.
In 1983, Mother Elvira, a Sister of Charity, opened the first Comunità Cenacolo home in Italy. A decade later, Our Lady of Hope residence for men was established in St. Augustine, and there are now four U.S. homes — three in St. Augustine, Florida, and one in Hanceville, Alabama.
"Mother Elvira's emphasis was on the Eucharist and devotion to the Blessed Mother as a source of healing," said Bishop Robert Baker of Birmingham, Alabama, the Church leader who has led the effort to bring Comunità Cenacolo to the United States, after witnessing the desperate struggles of drug addicts as a priest in St. Augustine.
"I have always felt the Catholic Church was weak in responding to the problem of drug addiction and could do more to use its [spiritual] strengths" to help people, Bishop Baker told the Register.
Though Mother Elvira only received a third-grade education, she was raised by an alcoholic father, and that experience gave her special insights into the daily struggles of addicts, suggested Bishop Baker.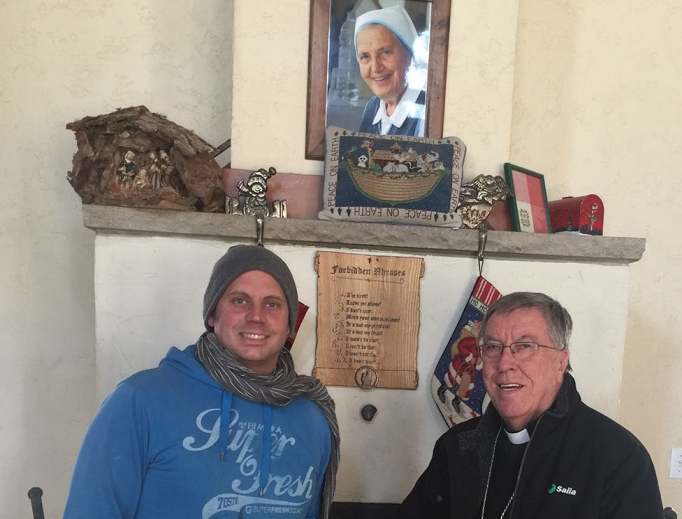 "There is a value to counseling and psychotherapy," he agreed, but the sacraments and prayer are also important for people dealing with addiction. After he was named the bishop of Birmingham, Bishop Baker helped found a Comunità Cenacolo home for men in Blountsville, close to the Shrine of the Most Blessed Sacrament established by Poor Clare Mother Mary Angelica, EWTN's foundress, in Hanceville.
At present, the spacious wood-planked residence houses 21 men, and while some arrived in their teens and must still complete their GEDs, others attended college and even graduate school.
The mix of backgrounds and personal stories reflects the broad scope of drug addiction in the nation. In December, the Centers for Disease Control confirmed that, in 2016, drug overdoses became the leading cause of death for Americans under the age of 55.
"I was lost and broken when I arrived at the community and had resigned myself to the view that I could never get off drugs," said Jonathan, a Pittsburgh native who has spent four years in Comunità Cenacolo and now leads the group in the Birmingham area.
Previous stints in rehab, including the famous Betty Ford Center in California, failed to dislodge his habit. But after he entered Comunità Cenacolo, he slowly began to confront the selfish, desperate life he had constructed for himself, a grinding existence focused on scoring drugs and little else.
As he took stock of his old life, the community inspired him to start fresh by asking God to help him change the things he could not change alone.
Prayer-Focused Routine
The community's daily routine is rigorous, and new members are asked to make a three-year commitment, though some stay longer.
At 6am, residents rise and pray the Joyful Mysteries of the Rosary. The recitation of the Sorrowful Mysteries follows lunch, and the Glorious Mysteries are prayed before dinner.
The early morning offers time for community sharing. Members use a Gospel passage to shed light on personal difficulties and breakthroughs, and then they receive feedback from the group.
By 8am, breakfast is over, and the residents take up their assigned jobs.
Some do house cleaning or landscaping. Others take care of the livestock, use tools in the workshop, or cut firewood for the outdoor oven.
Mother Elvira, 81, believed that young people who have struggled with drug addiction or failed to thrive in society need to learn the value of steady, humble work that isn't impressive or "cool," but still necessary.
"Laundry is done by hand, so community members can learn the importance of taking care of things and putting love into our work," said Juan, another resident, who was inspired to join the community after he arrived home drunk one night and found his mother on her knees praying for him.
Later in the day at the residence, after work is finished, there's time for a soccer or basketball game, another opportunity to nurture friendships and build a unified community grounded in the faith.
"We are a Catholic community and depend 100% on God's providence," said Jonathan.
"We don't ask families for money. All these practices teach community members humility," and that provides an antidote to the destructive behavior that destroyed their lives and left their families shattered.
"Mother Elvira teaches us that life is about service: Learning to put others' needs before our own needs teaches us how to love other people and then how to love ourselves," he continued, pointing to the community's "guardian angel" program that assigns a seasoned community member to mentor a new arrival.
Though most young residents have a substance-abuse problem, some have come to find a new way to tackle a debilitating anxiety issue or discover a purpose to life. Over time, many U.S. residents come to believe that American society is too prone to "medicate" instead of helping people tackle their emotional problems and accept that life brings a measure of suffering. Although the members are there to help each other, the community does not accept applicants with serious mental-health difficulties, as it is not a medical facility.
Family Reconciliation
Meanwhile, the parents of residents have also taken a hard look at family and cultural issues that may have contributed to their children's problems.
Brenda and Douglas Tollett, the Atlanta-based regional contacts for prospective community members, had two sons in the community, and both have completed the program and moved on with their lives.
Over the years, the Tolletts have met with other parents who have fought to help their children, and that experience has given them insights into a process that can overwhelm families.
Parents want to prevent their children from dying of an overdose or getting hurt on the streets. But when they give them money, replace a car they have destroyed or allow them to live at home without any consequences for their actions, mothers and fathers may end up "facilitating the very behavior they want to stop," Douglas Tollett told the Register.
He and his wife now believe that their sons' drug problem was spurred partly by a family tragedy, a fatal car crash that killed their third child. The death left the whole family reeling, and Doug and Brenda, absorbed in their own pain, fear they did not provide adequate support for their surviving sons.
Later, as their youngest son's drug habit constantly disrupted the Tollett's household, he was asked to leave their home, and he ended up living on the street for six months.
Finally, he agreed to enter Comunità Cenacolo. And six months later, when his parents were allowed to visit him, they barely recognized their son.
"He entered the community a skinny, broken young man, and now he had a light in his eyes; he had joy and the love of Christ," remembered Brenda Tollett.
"I couldn't believe it was my son."
At present, the Tolletts are "Servants of Hope" for Comunità Cenacolo and lead monthly meetings for the families of residents. The focus, said the Tolletts, is on supporting, not judging, parents who have engaged in a life-and-death battle to save their children.
Albino Aragno, the Italian-born leader of Comunità Cenacolo in the United States, has watched the community restore shattered lives, but he also acknowledged that some members have returned to their former life on the streets, a reminder that the relapse rate remains high for recovering drug addicts (according to the National Institute on Drug Abuse, the relapse rate for drug and alcohol treatment is 40% to 60%), though some programs have a much better track record than others.
"Comunità Cenacolo isn't a hotel, where you check in and check out" and nothing more is needed, he said.
"People have to decide how much they want to change."
He emphasized the need for residents to keep up the spiritual practices they adopted in community life.
"The special gift of the community is not only to remove the addiction, but to give you a new perspective on life, the great gift of faith. That is where the healing begins."
When the community learns that a former member has returned to drugs, he said, "We look at each other and ask, 'What could we have done better? And we pray for them to come back so they won't return to their previous life.
"But they have to make the decision not to ruin their lives."
Aragno entered the community in 1990, desperate to shake his drug problem. Today, he and his wife, Joyce, are preparing to celebrate their 20th wedding anniversary. And like anyone who has struggled with addiction, he does not take this grace-filled moment for granted.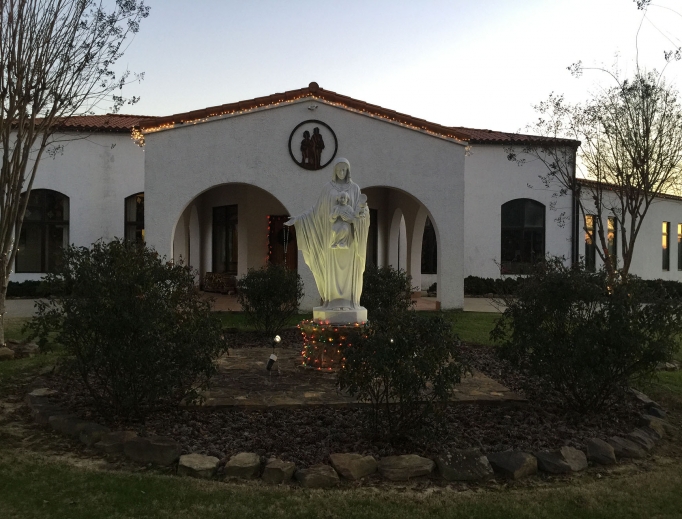 After almost three decades, he understands that recovering addicts constantly encounter new tests to their resolve to stay drug-free.
John, one of the residents in the Blountsville community who is preparing to leave soon, knows the danger is real. Still, he is hopeful about the future that lies ahead, and like Daniella, and other members of Comunità Cenacolo across the globe, the Psalmist's words on Easter Sunday carry a special significance for him: "I shall not die, but live, and declare the works of the Lord."
"I never believed I would grow old and have a life," John told the Register.
"Now, I will look at my mother and think, 'After what I said and did, I shouldn't be so loved.'
"But God has been good to me."
Joan Frawley Desmond is a Register senior editor.