Helen Alvaré: 'We Need to Emphasize What the Family Can Do for Others'
The family and marriage law professor and founder of Women Speak for Themselves will deliver a keynote address this week at the World Meeting of Families in Philadelphia.
Helen Alvaré is a mother of three and noted associate professor of law at George Mason University, where she teaches family law, law and religion and property law. Besides serving as a consulter for the Pontifical Council of the Laity, the U.S. Conference of Catholic Bishops and her work with the Permanent Observer Mission of the Holy See to the United Nations on women and the family, Alvaré is also the founder of Women Speak for Themselves, an organization that offers an alternative viewpoint on women's freedom, marriage and family life, in support of the voice offered by many religious organizations, including the Catholic Church. Her latest book is Breaking Through: Catholic Women Speak for Themselves (OSV, 2012).
At the World Meeting of Families Congress in Philadelphia, Alvaré will deliver one of the keynote addresses on family and accepting God's gifts to the family, along with a talk about the family's role in Catholic social teaching. Speaking by telephone with Adelaide Mena of Catholic News Agency, Alvaré discussed the message she planned to deliver to the World Meeting of Families, and addressed the themes of Pope Francis' teaching on the family.
You're giving two talks at the World Meeting of Families, a keynote, "Creating the Future: The Fertility of Christian Love — Part of Accepting the Other," and a discussion, "Building a Just Society: Catholic Social Teaching in Your Life." What will be your message?
"Creating the Future: The Fertility of Christian Love" Is a theme that I've written about in scholarship. Also, the first chapter in my book is called "Fear of Children."
I've also written a lot about children in law and in culture, and even in my personal life, so that may be why they asked me to address that in the keynote. I tried to put together theology, culture and personal [aspects] in one talk. It doesn't simply address the modern — "fear" may be too strong — dilemma surrounding accepting children with marriage.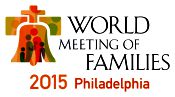 Why is that tension such an essential thing for people to understand about the family?
Accepting children is part and parcel of the essence of the Christian life, of accepting the other, accepting the future, of accepting God's creativity and putting us from the start in relationship with other people in a very serious way.
What do you see as the top challenges to both the institution of marriage and families getting by day by day on the ground?
The challenge is that while people are willing to see a link between all kinds of choices they make and justice for others, care for others, they are drastically less likely to understand or see any link between the choices they make with their body, with sex, with intimate relationships, with parenting, with marriage and care for others and social justice.
John Paul II used to say, "Our bodies are how we make visible what is invisible," and people accept that as common sense. Of course, we're in the ironic, contemporary situation where we are nearly obsessed with our bodily choices, but somehow we still close off the possibility that they are, when they come to sex, marriage and parenting, inexplicably intertwined with care for others.
In the vein of social justice, you've talked about how marriage and the family — and the challenges facing marriage and the family — relate to Catholic social teaching. What can families offer in the witness of the truth of Christian love to a world characterized by the throwaway mentality? I'm thinking of what was shown in the Planned Parenthood videos, but also the Pope's call for protecting the poor and the elderly.
We spend a lot of time speaking on [the family's] internal struggles. Maybe we need to emphasize what the family can do for others, what they can give, vs. families navel-gazing at their own internal struggles. One of the Humanum short films showed an African-American family in Massachusetts, near Boston, and how the parents stayed together through some really tough times, and also opened their home. They have a daughter, but they're also a place where kids in the neighborhood can come by and partake of this family's life.
I've had more than one guest from another country live at our house when they've needed a place to stay, and they didn't have money. And one of the notes that come to me over a period of years after is: "I got a close-up look at a long-term marriage that still had lots of fun, a sense of humor a sense of 'we.'" I don't mean to be complimenting my own family — we have struggles like everyone else, but … having people to be part of our family for weeks, up to a year — that's just a tiny example of family as [an] agent [for change and good].
In a way, you can say, "Here's how my religion has shed light on my situation and opened it up to where real freedom lies and real happiness lies."
The Church teaches about subsidiarity and the family as the ultimate subsidiary good. In a parish, the family can spot the needs of other families, and says, "Hey, I've got a used car; can you use it? I've got a 16-year-old boy with two hands; do you need help with your garden that you can't do anymore?"
The Pope has been talking about going out to the peripheries. Well, families can help here.
How can the Church help to instruct and guide families in being able to live out that fruitfulness, and, also, how can families then teach this to their own children?
With regard to families teaching that to their own children, it's very time-consuming … it's really granular work, and it involves very personal interaction with the kids. But I can't think of anything that's more worth doing than this kind of formation about the ultimate choice Pope Francis keeps inviting us to: encountering Christ. George Weigel made an excellent point in a column recently: [Formation in the faith is] not going to happen by osmosis any longer. It is not going to be in what they watch or what they listen to or what they see around them for the most part, unless they're in some pretty unusual communities. It must be consciously done.
As far as Pope Francis is concerned, what can be expected to come out of the World Meeting of Families for the Church — not only in the United States, but for Catholics around the globe?
Some of his most recent themes ... understand the entire project of the family not as some separate thing over there separate from other Church teachings — the natural environment or the use of technology or consumerism — but as part and parcel of the entire path that a human person travels in order to encounter God.
He calls for an "integral ecological framework." The family [is not] just another consumer choice, but, rather a fundamental way of the human person — any human person, regardless of if he or she gets married or not. The family is the way of every human person and the way they get started. He'll talk a lot about the groups that we are not taking care of family-wise: children, the elderly, the poor; and he's going to add to that the immigrant.
This interview has been edited for clarity and length.
Adelaide Mena is a Washington correspondent for Catholic News Agency.