FlowerFund: St. Thérèse Shows Web Isn't Immune From Grace
Power of crowdfunding is shown in online effort named for the Little Flower.
The idea behind crowdfunding has grown in the last few years, and popular sites have been happy to settle for a percentage of the millions that are raised. Sites like Indiegogo and Kickstarter have become household names, and everyone, from recording artists to authors to app developers — and everyone else, too, it seems — have been harnessing the fact that people will give a few dollars (or a few hundred) to help bring a good idea to fruition.
But last year, when Kickstarter determined that it wouldn't allow McAleer's Hat Tip Productions to use the platform to raise funds to tell the Kermit Gosnell — the infamous Philadelphia abortionist — story by film, Ryan Eggenberger had had enough.
Rather than boycott, Eggenberger founded a Catholic alternative, Little Flower Strategies of Ann Arbor, Mich. In the short time since its founding, Eggenberger has discerned a call to the priesthood and entered the seminary. His colleagues Victor Pap and Caitlin Dick have continued and grown the company in a rather remarkable way. The team spoke with the Register about what they're doing.
What inspired FlowerFund (FlowerFund.com)? What need does it meet, and who do you see it reaching?
The inspiration came from a few sources. First, as a Catholic marketing company, Little Flower Strategies often helps our clients run Indiegogo or Kickstarter crowdfunding campaigns. The model has worked great, but these sites have become increasingly hostile to projects that promote the good, the beautiful and the true. They outright rejected a film to expose the truth about Gosnell and the horrors of abortion, and, even more surprisingly, rejected a documentary about Catholic schools. It's just bizarre, because they would have made a lot of money with either project.
Both Kickstarter and IndieGogo have only increased the number of campaigns they turn down due to "overt religiosity" or what they consider inappropriate (like a preemie picture). FlowerFund has been able to help some of these campaigns: most recently, the Super Saints campaign, which funded half of the start-up costs to print an educational tool that helps young readers learn about the great saints in the popular "flash card" format.
FlowerFund is the perfect example of faith intersecting with entrepreneurship — and it's really beginning to take off as its own entity. It was the co-creation of Ryan and Victor's efforts to empower the New Evangelization and create a lasting tool for parishes, organizations and any faith-filled Catholic to utilize the Internet's power.
We want FlowerFund to be a beautiful, modern platform that competes with the slickness of Kickstarter or the brand recognition of Indiegogo. It's a bold dream, but if St. Thérèse could go up to the Pope and demand to become a nun, why can't a few tech-savvy Catholics upend a billion-dollar industry?
How are you funding it?
This is a real grassroots, start-up effort that our company has rolled out. The goal isn't to make a ton of money, but to provide a real platform for parishes, nonprofits and the Church as a whole.
Why is St. Thérèse your namesake?
St. Thérèse [whose feast day is Oct. 1] was an audacious saint who challenged those telling her she could not devote her life to Christ, despite a strong call to the vocation of religious life.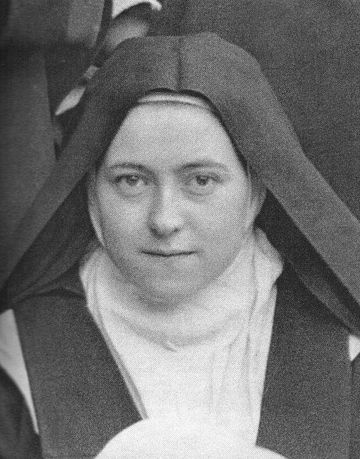 In modern times, FlowerFund is an equally audacious platform, in that we are challenging two Goliaths of the industry that actively work to silence the Church's work in espousing truth, beauty and goodness. It would have been ridiculous to imagine at one time that the least expensive platform for online fundraising has a Catholic identity. Now, faithful Catholics have a technological platform where they can turn to in order to grow, and do it with help — that's something no one else offers.
Why is this better than Kickstarter or IndieGogo? 
It's better for three reasons: First, it's significantly cheaper than the main alternatives. With IndieGogo, you could pay as much as 11% or 12% out of your gross revenue. With Kickstarter, you could miss your goal by a $1 and lose all of your pledge money.
Second, our goal will be to highlight everyone's cause through all of our ancillary means, like Facebook, Twitter, etc. The other platforms pick winners and losers on their front page. We want everyone to win.
Third, every project furthers the kingdom of God. We will not accept — no matter how lucrative — any project that goes against Church teaching. We think it's kind of groundbreaking and empowering to Catholics across the globe.
We've funded dozens and dozens of campaigns since launching, with several reaching 100% or more of their target. Across the entire spectrum of the Internet, over two-thirds of crowdfunding campaigns never reach their goal.
When you say you'll work to help "establish your campaign, pro-actively market your projects across multiple channels and enhance the effort to meet and exceed your crowdfunding goal," what does that mean, in practical terms? What steps do you plan to take (or have you taken with others)?
We have a vested interest in helping projects meet their goals. So a lot of our marketing resources can be made available to help projects hit their goals. This might include helping to draft a comprehensive marketing strategy that includes print, digital and/or social media — whatever is appropriate — to help garner support and fund projects.
What products or campaigns have you done so far or do you have planned?
In the first week of launch, we had three applicants establish campaigns and several more contacting us every day. The first campaign was a capital campaign to restore a parish devastated by fire in the Midwest. The St. Gabriel project was a terrific example of how capital campaigns are going online. They increased participation and garnered over $4,000 that they would not have collected otherwise.
Super Saints was a campaign held in August 2015 to print the first Catholic card game (Super Saints). The game featured original watercolor illustrations, along with quick saint facts for quizzing and "Top Trumps" card-game play. They raised almost 50% of their goal, enough to successfully print Super Saints in time for their debut at the World Meeting of Families.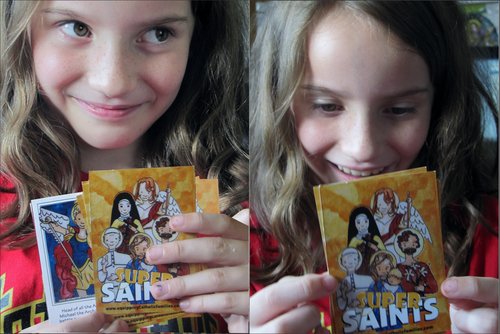 The campaign for Be Love Revolution (BLR) just ended Sept. 15 and raised over $3,400 (70% of their goal) to expand their organization dedicated to helping young women develop a personal relationship with Christ. Based out of Ann Arbor, Mich., the BLR will use these funds to share the faith by providing weekly events, mission trips, summer camps, retreats, leadership training, mentoring, service opportunities and more. 
We encourage Catholics to consider FlowerFund as the platform to use for your crowdfunding campaign, and, together, let's kick out a message that we are a people of hope.
What's the risk involved in something like this if you're the person looking for funding?
There's no risk because there is no up-front cost to crowdfunding. But like anything, it takes a little bit of planning: setting a goal, bringing together a team of volunteers and then taking the plunge.
This is where all parish capital campaigns of the future are headed. It's an amazing supplement to a traditional campaign, but can boost new donors and also convey a positive image within the community.
Hopefully, FlowerFund will be St. Thérèse's way of showing the world that the Web isn't immune from grace!
Sarah Reinhard writes online at NCRegister.com and SnoringScholar.com.