Bishops Encouraged by Pope Francis' Words
Here are what some U.S. bishops are saying about the Holy Father's message to them.
NEW YORK — Since Pope Francis stepped foot on U.S. soil, nearly all the media attention has focused on what the implications of his words and actions will have for American politics. His extremely brief remarks at the White House were the talk of pundits for all of Wednesday, and his address to Congress earlier this morning has since dominated the national conversation.
However, Pope Francis may have delivered his most important and influential words not in halls of political power, but in the churches of God, delivering messages to his bishops, priests, seminarians and religious sisters and brothers.
Last night, he presided over evening prayer at St. Patrick's Cathedral in New York City and spoke to the American bishops yesterday at midday prayer in Washington's St. Matthew's Cathedral.
Here is what some U.S. bishops are saying about the Holy Father's message to them:
Archbishop Salvatore Cordileone of San Francisco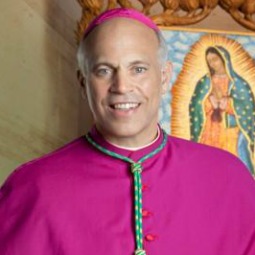 On Francis' message to bishops:
"I was encouraged by his own experience as a diocesan bishop. He is walking with us and supporting us. He understand the challenges we face. He spoke a lot about unity and community within the Church. I felt encouraged."
Archbishop William Lori of Baltimore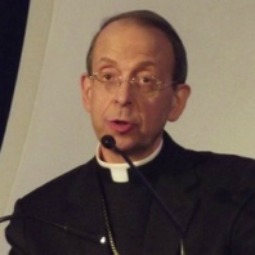 On Francis' message to bishops:
"As an individual bishop, I feel very encouraged by his remarks. He affirmed our efforts on religious liberty, our work on Catholic education and serving the poor. He recognizes the challenges we face in evangelizing our culture.
I very much felt his embrace. He wanted to show his unity with us as bishops of the United States. That was beautiful and important. He encouraged us to show the same love to fellow priests and engage in a kind of faithful, courageous and creative dialogue with culture and a Church that is a welcoming missionary. I felt very affirmed by that."
Bishop Paul Etienne of Cheyenne, Wyo.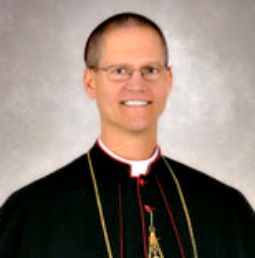 On Francis' message to bishops:
"More than anything, he wants us to be near our people, to be shepherds. That needs to be the first thing. So preach well, pray, but be near your people. Be near your priests and encourage your priests."
"He didn't come in any way, shape or form to chide us; he came to encourage us, be among us, tell us not to be afraid. He wants us to be a beacon of light and truth to our people, because they're longing for it."
On how Francis' message will affect his ministry in Cheyenne:
"I'm a pastor at heart, and that's exactly what he's calling us to be: pastors first. You can be good administrators, but at the end of the day, the people need their pastor. That's going to be the style that I continue to try to live at home: to be even better attuned to their specifc challenges, struggles and pain, so I can better bring the healing of the Gospel and the light of Christ into the midst of that."
On how Francis' message will affect the Church in America:
"At [the bishops'] last meeting in June there was some open discussion on the floor, and there was the clear expression that our present priorities mirror fully the priorities of this pontificate. I think it was a really turning point. Our priorities are good, but we want them to even better be in step with out Holy Father."
Bishop David Zubik of Pittsburgh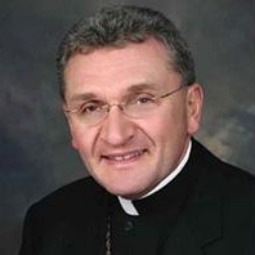 On how Francis's message will affect his ministry in Pittsburgh:
"The big thing is that the Pope spoke to the bishops on how, in our own dioceses, we can create the capacity to speak to each other and listen to each other on different fronts. It's a manner of looking for better ways of seeing how I can be inclusive, connecting with priests and deacons, but also the people of the diocese. We've been doing this on a formal level in the Diocese of Pittsburgh, including conducting a communications audit to see how we can improve communications with our people. Pope Francis helped affirm how critically important this is."
On how Francis' message will affect the Church in America:
"It's the same message that he gave today [to Congress], when he said that it's all about dialogue. We're rapidly losing the art of being able to listen to others. Pope Francis is calling us to ensure that we are able to listen to each other. Listening to others helps us overcome our tendency to want to judge other poeple, and it helps to tear down walls and build up a deeper understanding.  As I always tell my staff when we have a disagreement, let's get to the middle of the bridge."
On how Francis himself has been a good pastor to his bishops in America:
"He's already been doing this. Some of the appointments and changes he made in the Curia have made the Curia much more helpful to [American bishops] than it was in the past. The way he speaks to us, he's very respectful to us. And he has also encouraged and applauded the bishops of this country in the steps we've taken to overcome difficulties in the Church."
Bishop Michael C. Barber of Oakland, Calif.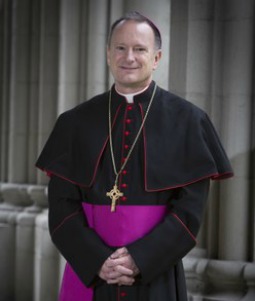 On the impact of Pope Francis on the image of the Catholic Church in America
"What stands out for me is watching the reaction of the U.S. to the Pope. I have been riding the Washington, D.C., metro in my Roman collar, and everyone has been talking to me. People are excited. When our bus with all the bishops was crossing the city, with a police escort and stopped traffic, no one was yelling. They were giving the thumbs-up. Pope Francis has brought huge, positive energy."
We'll have more in-depth coverage of Pope Francis and his ministry to the American bishops and Church soon!
The Register's senior editor, Joan Frawley Desmond, contributed to this story.
Register correspondent Jonathan Liedl is following the Pope on his visit to Washington, New York and Philadelphia.