The Appaloosa Festival is Coming, and Scythian Will Be There
Scythian doesn't take itself too seriously—over-seriousness being deadly to good art.
It has become faintly fashionable to complain about the Christian art scene, and specifically the Christian music scene.  I've made my share of complaints, and will plead guilty to possession of a possibly snobbish suspicion of any artists marketing themselves as "Christian" or "Catholic".  So when the band Scythian was noised about a few years back, I was dubious.  Surely they were either not really Catholic, or not very good?
Well, my apologies to Alexander, Danylo, and Larissa Fedoryka; Nolan Ladewski; and Fritz McGirr. You all make solid music. And I'd be hard put to find a group of people that takes their faith more seriously.
As I worked on this post, I found myself mulling over (in more detail) what made Scythian stand out from the pack of stealth New Evangelists.  At least part of the charm is their focus on the music—not music rather than evangelism, or evangelism rather than music (as if one has to choose), but on making music itself.  Rather than training their musical talents exclusively towards religious themes, or censoring their religious instincts, the band lets faith surface naturally.
Perhaps another way of putting the praise is to say that Scythian doesn't take itself too seriously—over-seriousness being deadly to good art.  (Consider, within the classical genre, Wagner …)  Indeed, I would venture a rule that musicians' fixation on expressing extraneous theoretical claims is in inverse proportion to consequent musical quality.  The upshot of a too self-consciously "serious" attitude towards art tends to be bad art—art, that is, that we can't take seriously.  But music that steers between the navel-gazing of ars gratia artis and hubristic envy of the philosophers dodges that bullet.  Chesterton might have said that such music rises because it takes itself lightly.
But I'll let one of the band members speak for himself.  Last year Daniel Fedoryka, one of Scythian's founders, was kind enough to talk with me for a Register article on the then-upcoming second Appaloosa Festival; this summer, he replied to my email questions regarding the third Appaloosa Festival, planned for September 1-3 at Skyline Ranch Resort in Front Royal, Virginia.  Here's the interview (lightly edited for clarity).
SMF: Alright, let's lay this to rest.  Are you pronounced "Skithian" like "skillz" or "Sithian" like "Sith lord"?
DF: Sith lord. Although we have not yet succumbed to the dark side!
What was different about Appaloosa 2016?  How many attendees were there?
Appaloosa 2016 was a huge year for us. We had 42 bands on seven stages and the attendance went up from 3,500 in year one to over 5,800 in year two! We had 18 hours of free workshops and had over 500 kids attend. It was a huge growth year for us and I think the word got out about what a great family event it is. We're looking to build on the success by adding a new "Family Package" to help larger families afford the festival. 
Were there any notable reactions from non-Catholic attendees and/or news outlets?  I see you got covered by the Huffington Post …
Yes. The Huffington Post covered the fest as well as The Deli Mag. They both loved the festival and were blown away by the atmosphere. I had a few personal conversations with fans that I knew were not Catholic and they said they couldn't believe the number of children present and how happy everyone was. A few of my friends said they had pretty interesting conversations about the faith and why Catholics have so many kids, and how people with that many kids are still happy. 
There's a current fascination with roots music (in my mind, it floats in that cool space occupied by hipsters and avocado toast).  What do you think is the attraction?
I think there is a certain degree of disenchantment with pop radio these days; and due to the internet and social media I think people are finding a lot of artists before they make it big, and this support gives artists the chance to actually say what they want to say and sound like they want to sound. In a sense a lot of bands have their fans as their record label. And roots music has timeless themes and sounds which really speak to people in this consumerist society. There is a certain yearning for things that last, that have deep meaning of family and community, and roots music speaks of these things and came from these things.   

Did you all play for Mass again, in 2016?  What did you play (should I be imagining Praise and Worship, or something else)?  How was the Mass attendance, the experience?
Last year Mass was a really special memory, probably my favorite of the whole weekend. Musician Ben-David Warner got a bunch of festival musicians to be the string section and led a schola to sing beautiful polyphony during certain parts of the Mass and then led the congregation in an opening and closing Marian hymn. What really blew me away was seeing the droves of campers filing in for Mass. Dozens upon dozens. In fact, Father Fasano distributed over 700 hosts! One woman who was Muslim came up to me afterwards and said she was so touched she was going to sign up for RCIA. The music, the throngs of people under the mountains all made for a magical start to our Appaloosa Sunday. This year we hope to follow the same theme and have asked Ben-David to lead the music again. Another thing that made me happy was that the entire collection went to the Little Sisters of the Poor, and we brought in buckets full of cash. 

Tell me what's new with the Appaloosa Blue Ridge Arts Foundation, your 501c3 for children in music.
ABRAF sponsors free workshops the entire weekend. Many of the main festival performers will share their art with any festival attendee that wants to come. The workshops are an opportunity for people to encounter the music up close and ask questions. We hope that this personal encounter can open a world of possibilities for children and roots music. We're currently raising funds to get a permanent establishment that can host year-round workshops and lessons, but it's a work in progress.

… And children in music reminds me of last year's pirate-princess singalong … Was that a hit?  Will that be happening again?
Definitely! The sing-along was a hit last year and a barrel of laughs. The kids' shows are always highlights for us as well. You can't beat the unbridled enthusiasm! 

Are there any new bands and/or old friends showing up this year that you'd care to highlight?
We are thrilled with how this year's lineup has shaped up. We actually have 14 new bands playing this year and they're rising stars in bluegrass, Celtic and Americana. Two Americana bands that are tearing it up now are The Brother Brothers (identical twins) and Forlorn Strangers. A band that is quickly becoming a headliner in the Celtic circuit is Runa, and last minute we added Cajun all-stars Joel Savoy & Jesse Lage out of Lafayette, Louisiana.  And of course Eddie from Ohio is a long time D.C. favorite and Frank Solivan & Dirty Kitchen was named International Bluegrass Association's "Band of the Year" in 2016. So much talent—we really can't wait for Labor Day weekend!

What sort of local charities are you supporting?
Ten percent of festival profits go to charity and this year one of the beneficiaries is The Little Sisters of the Poor. The Little Sisters have been dear to our hearts and our fans have really responded to them, not just donating money, but also volunteering. Last year they sent some nuns to the festival and we hope that can happen again.  

I associate Scythian with the phrase "soft evangelization"—is that fair?  What's the importance of "soft evangelization"?  How does that compare to what goes on in the Christian music scene?
I'd say that your assessment is correct. My mother taught us to play our instruments and as children taught us that all of our talents were for the glory of God and that beauty was one universal way that all people could be touched by God. If we played FOR the people and made our music a gift to them, then God could touch their hearts in any way He saw fit. This was my mother's example and we have really tried to live it in Scythian. We have found that it is off the stage, in a person-to-person encounter, that the musical experience is completed and the soft-evangelization is completed. As Christians we are called to love everyone, and though we may at times fail, there is really a hunger out there among people to be truly seen and loved. We have experienced so many positive encounters over the years trying to live this approach and I have witnessed the same the past two years watching the Catholic attendees interact with non-Catholics at Appaloosa. It's truly a heavenly weekend where everyone is getting along and people are being touched by the loving environment they encounter. This is why I am thankful for all the Catholic friends who come to support the festival and their willingness to become part of the process of touching souls through their joy.   

Tell me a bit about how you guys write a song.
Our song writing process typically features a main songwriter who writes a melody with lyrics and presents it to the band. We then throw it in the rock-tumbler and bounce ideas around. It's really enjoyable to see melodies and ideas coming into your fingers in response to what's already present. It really is a concrete experience of what it means to be inspired. Sometimes the songs come together straight away and other times we really have to work until we turn a corner. We feel that the more everyone can be involved in the process the better the final result and the more fun the band will have on stage.  

I've listened to Scythian live as well as to your recorded albums—it's a pretty different experience!  I feel like I hear more of what's going on musically in the albums, but the energy on stage is obviously huge.  Thoughts or reactions to that?
I would have to say that our recorded music and live show are two very different experiences. We have long realized that something magical happens during the live show that just can't be replicated in a recording. It hard to capture the energy of a thousand people jumping up and down together or singing together—so we have decided to give the recordings energy but to focus on the art of the piece. The recording is a chance to play around with arrangements and add guest performers. Our goal is to make the recordings as enjoyable as the live show—but I'd have to agree the two are very different experiences (though many of our songs will wake you up in the morning!).

What have I forgotten to ask you about?  What would you like to add?
Appaloosa is essentially an incarnation of our band motto "Music Among Friends." We have toured for 13 years and have played over 1,600 shows. We know what we like and don't like and see Appaloosa as an opportunity to put together the festival of our dreams. It is not a religious festival, though we have Mass on grounds on Sunday and the Little Sisters of the Poor are beneficiaries.  We see it as an opportunity to provide a wholesome weekend no matter what your state in life, and an opportunity for the world to see the faith lived out. It's not an argument or debate—it's something that can't be denied—joy being lived out. It's an encounter of worlds, and I can't help but think that this is what heaven will be like.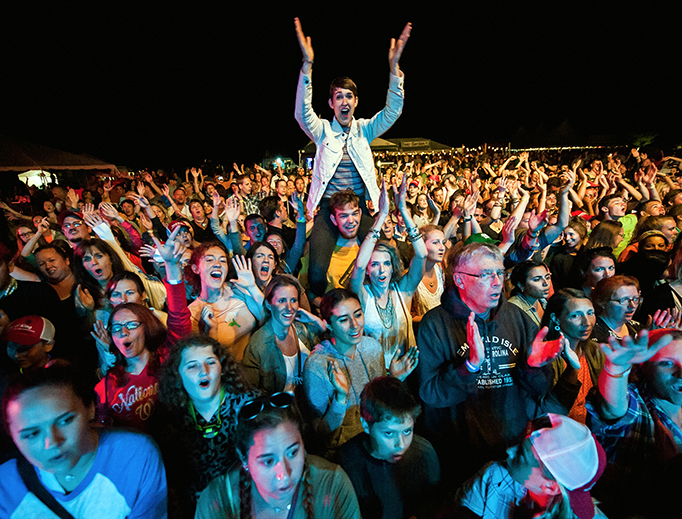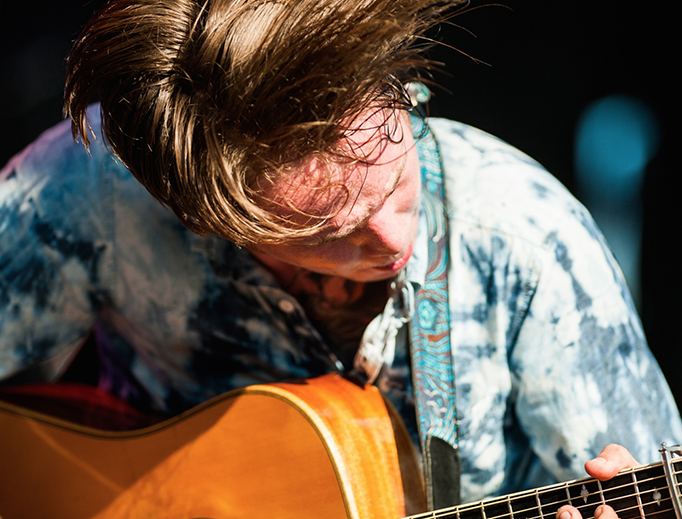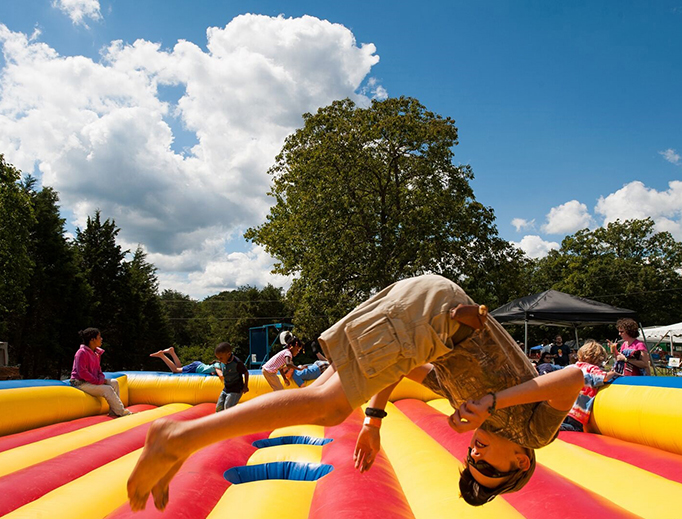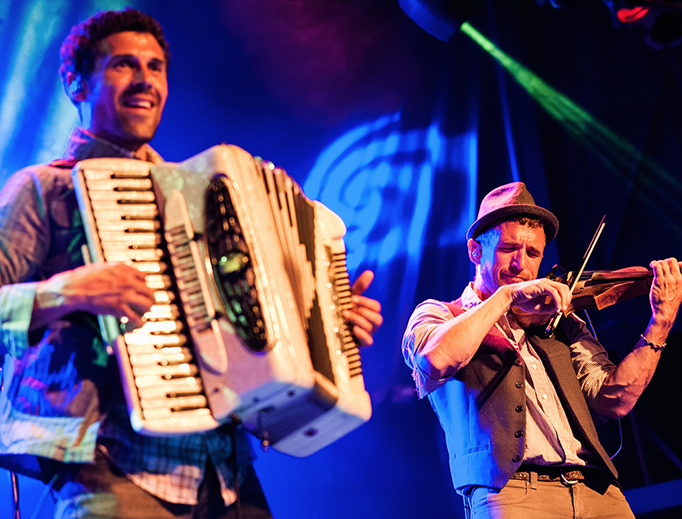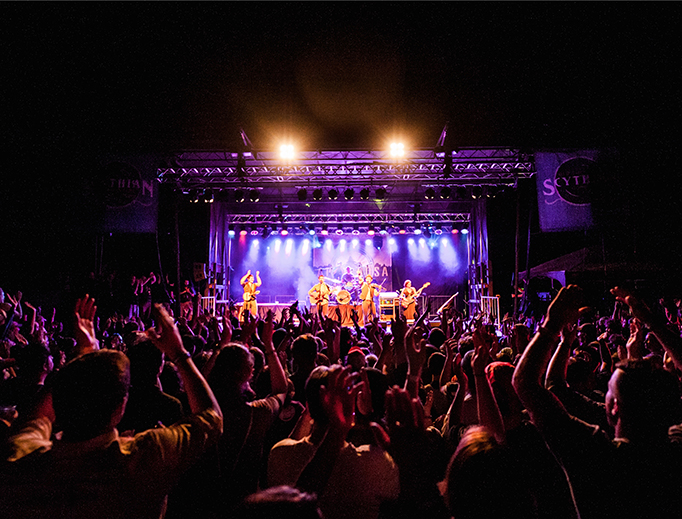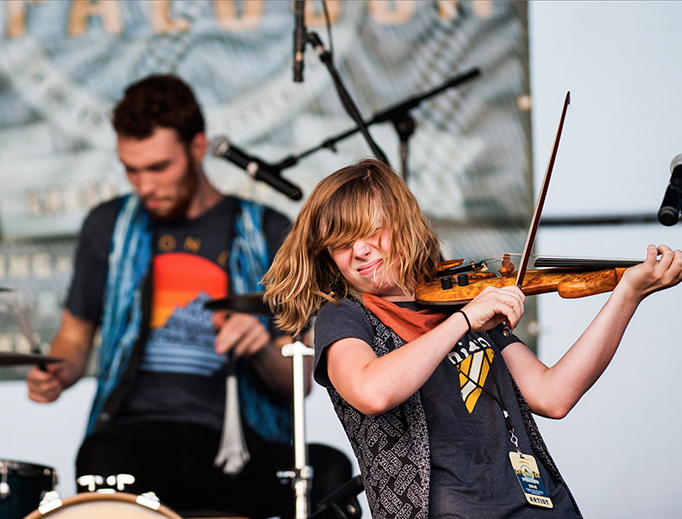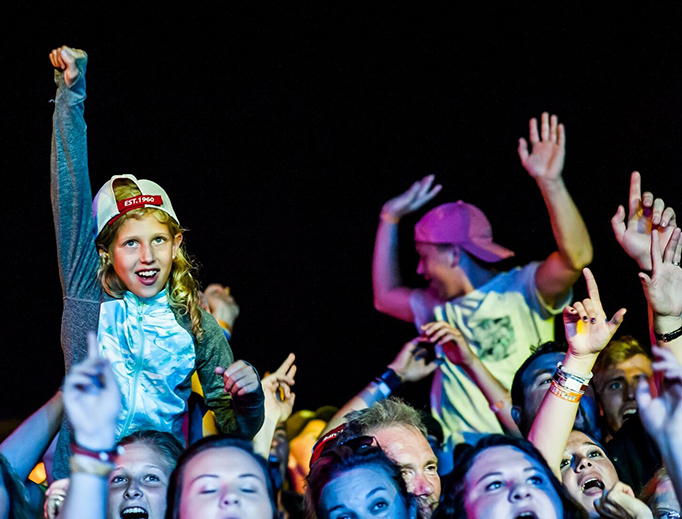 Sophia Feingold writes from Florida.