Pro-Life Values On Display at Catholic College Commencements
This year, many Catholic colleges in the U.S. have chosen pro-life speakers.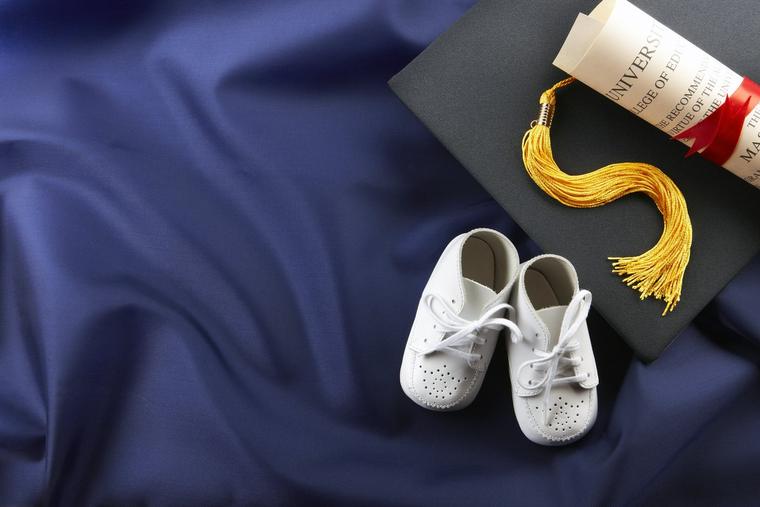 Even as graduates assemble to receive their diplomas, Catholic colleges have one last opportunity to teach an important lesson. The choice of commencement speaker and the message they deliver to send off students into their careers and vocations can speak volumes about a college's values.
This year, many Catholic colleges have chosen pro-life speakers. And that's exciting! What message could be more important today?
It's especially appropriate for the most faithful Catholic colleges, since many of their graduates go on to be leaders in the pro-life movement. For example:
Jason Evert, a popular speaker on chastity, credits his faithful Catholic education as the catalyst for his entire ministry.
Sister Mariae Agnus Dei of the Sisters of Life says her vocation was nourished by her faithful Catholic education.
Dr. Joseph Meaney, president of the National Catholic Bioethics Center, relies every day on the formation he received at a faithful Catholic college.
Many faithful Catholic college graduates will work in the pro-life field, while others contribute to the culture of life through involvement in their parishes and by the witness of their lives. Many will get married and generously welcome children into their families.
"These [Newman Guide] colleges are building up the next generation of pro-life leaders and spreading the message of life far and wide," says Cardinal Newman Society President Patrick Reilly.
This year, Reilly was the commencement speaker at Our Lady Seat of Wisdom College in Barry's Bay, Ontario, the only Canadian college recognized in The Newman Guide for faithful Catholic education. He made the case that faithful Catholic education is a key solution to restoring the culture.
At Christendom College in Front Royal, Virginia, Dr. John Haas, president emeritus and senior fellow at the National Catholic Bioethics Center, will deliver the commencement address. His explainer on the Church's teaching on contraception as well as his many other writings are worth a read.
Pro-life leader Lila Rose of Live Action will deliver the commencement address at Franciscan University of Steubenville, Ohio. She will be honored for her "tireless efforts to defend the rights of preborn children through education, advocacy, and investigative reporting."
Other excellent pro-life commencement speakers include Leah Darrow at the University of St. Thomas in Houston, Texas. She has been outspoken in her defense of human life and motherhood, saying, "Babies do not kill dreams, only abortion does that." At Magdalen College of the Liberal Arts in Warner, New Hampshire, Jay Richards, a fellow at the Heritage Foundation, who serves as director of the foundation's DeVos Center for Life, Religion, and Family, will address graduates.
Unfortunately, pro-life values are not a priority for every Catholic college. At the University of Notre Dame in South Bend, Indiana, Juan Santos, the former president of Columbia who supported expanding abortion in his country, will serve as a commencement speaker.
For families navigating the college search, it's worth taking a look at who they choose to honor this commencement season. It will tell you a lot about a college's values and priorities!
Kelly Salomon serves as Vice President of Newman Guide Programs at The Cardinal Newman Society.