My Visit to Marcus Grodi's 'The Journey Home' on EWTN
The experience unveiled so many interesting things I did not know about the show, which is still going strong after 20 years.
I recently had the opportunity to be a guest on EWTN's "The Journey Home", produced by The Coming Home Network International. The experience unveiled so many interesting things I did not know about the show — things that I think you'll be really surprised by, and really proud of.
1. The show is in its 20th season
Look out Simpsons! This show has been on since before the Y2K scare, before Pokemon Blue and Red, before Windows 98, Google, and pretty much the world as we know it. The first show was on Sept. 5, 1997 with guest Thomas Howard. May they have 20 more years of service to the Catholic Church!
2. Marcus Grodi's first meeting with the guest is authentic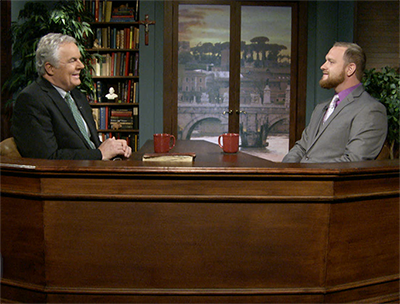 Because Marcus Grodi wants the episode to be completely authentic, his first meeting with guests is brief, and his first time hearing the "journey" of each guest is genuinely his first time. I think that gives the show, not just an added sense of mystery, but a genuine reality of truthfulness that many people can sense through the lens.
3. The studio gave me chills—and the books are real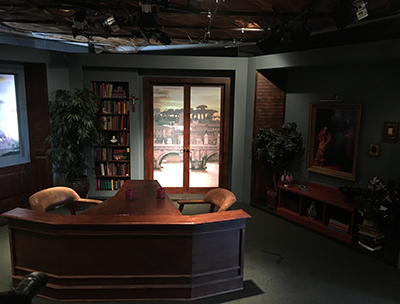 I didn't really know what to expect about the studio, but it's really exactly like you see on TV. The books on the shelf are real, and the entire setting aided me in feeling like I was having a regular conversation in a friend's home. It was really cool to be there, enter through the doors and sit at the table where hundreds of other converts gave their testimony. They even have a small chapel. Truly remarkable.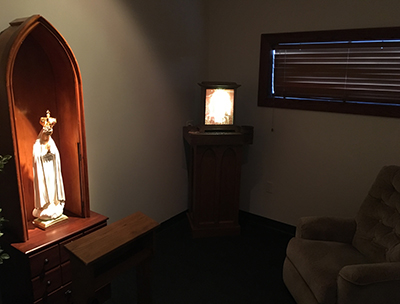 4. Every episode is done in a single take!
"WHAT?" is all I could say after asking previous guest on The Journey Home, Nicole DeMille if I would be able to re-do anything I messed up on. Nope! But what if I lose my train of thought? What if… Well, gratefully, Marcus Grodi has impeccable instincts that make guests feel at home immediately, so the entire episode was like sharing a story with a friend. 
5. There's an impressive list of honorables you might not realize
Guests over the years have included a rock and roll hall of famer (Dion), a baseball commissioner (Bowie Kuhn), and even Mother Angelica herself. Absolutely impressive—watch Mother Angelica immediately!
6. Most of these guests stay at the same bed and breakfast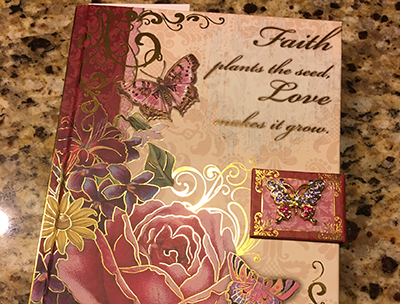 Scott Scholten, producer, and his wife run a bed and breakfast that accommodates most of the guests that are interviewed on The Journey Home. I learned a lot on this trip and this was perhaps among the most interesting finds, was a guestbook that's signed from each of the guests. Rose Sweet, Kevin Vost, Brantly Millegan, Devin Rose, Shane Kapler and several other friends of mine have signed this special book. That might make it a relic someday, who knows. But my hat's still off to this very welcoming couple for their care and hospitality.
7. The show is produced by a very small team (and they're very talented)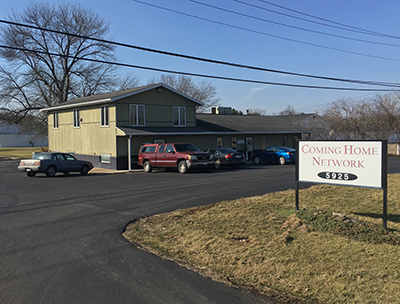 I didn't know what to expect when I showed up but the studio building was just wonderful, and the employees where even more so. I think, in all I counted, the entire crew was 5, maybe 6 that day, which included Marcus Grodi. It's pretty amazing how much work they accomplish for the Lord.
8. There have been over 800 episodes produced!
Special thanks to producer Scott Scholten for producing this statistic—it requires no explanation. We should be in awe of the work of Marcus Grodi and his hardworking team.
9. There are no lyrics to the "Journey Home" theme music
Chances are you've heard it several time and once it's in your head, it's there forever. It's not annoying whatsoever—it's relaxing. It's chanting.
10. Marcus is just as tall as he seems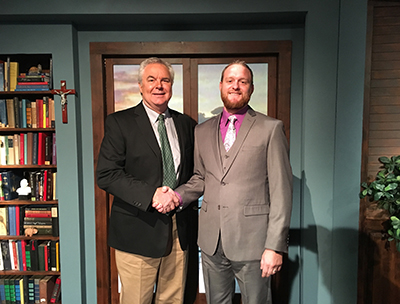 (And just as much of a gentleman as he seems.)
Here's my episode. Please enjoy.