Diplomatic Protection: Christianity in Ataturk's Capital
In Ankara, Turkey's capital city, attending Mass on Sunday requires choosing between several embassies: the Italian, French, and Vatican properties each host Catholic chapels.
The British Embassy has a lovely Anglican church in its backyard while the Greek Embassy harbors a small Orthodox place of worship. Some Protestants hold services at a local U.S. military facility and evangelical denominations are said to rent office space.
But nowhere, in this metropolis of 5 million, will you find a free standing Christian church naming itself with a cross out front.
The situation results from a twist of history — and discrimination.
A New Capital
Ankara is one of the world's "new" capitals, elevated with the creation of the modern Republic of Turkey in 1923 out of the Ottoman Empire, defeated in World War I.
After the war, forces from several countries — including Britain, France, Greece and Italy — occupied territory around Istanbul and Izmir with the intent of carving up much of the former empire, a plan endorsed by the last Ottoman sultan.
But some Ottoman officers, led by Mustafa Kemal, were outraged by the sultan's concessions and fought allied forces using Ankara as their base. Soviet Russia provided support.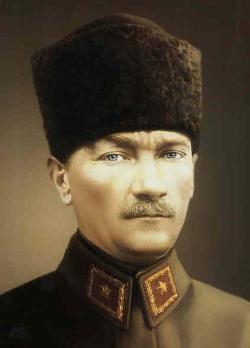 The nationalist Turks won the War of Independence. Ankara, with about 35,000 residents, was promptly named capital instead of Istanbul. Ankara was more central and free of perceived corruption around former elites — including Muslim religious leaders long based on the Bosphorus.
Eliminating Religion
Kemal was elected president and renamed Ataturk (father of the Turks) by parliament. He initiated radical social changes aimed at converting Turkey into a secular republic.
Focusing on religion, he dismantled the Islamic power structure, put all mosques under state control, banned religious education, and restricted sacred construction. While private worship was constitutional, religion was eliminated from the public sphere.
This anti-religion ideology made it impossible for the Catholic Church to build new churches in a city such as Ankara, which had none.
Another problem facing Catholics since Ataturk is that the faith has no legal status: the Church can't officially own property or operate churches, schools, or hospitals. 
Armenians, Jews, and Orthodox Christians are classified as Non-Muslim minorities, with some rights grounded in the 1923 Lausanne treaty, but Catholics have been excluded from protection.    
Coping with Murder
Possibly worse than the lack of legal protection is the erosion of physical security.
Christians have suffered a series of brutal high-profile murders, including Bishop Luigi Padovese, killed in 2010 (the day before he was supposed to meet Pope Benedict in Cyprus), three protestant missionaries tortured and stabbed on Easter Sunday in 2007, the same year a well-known Armenian Christian journalist was shot, and Fr. Andrea Santoro, gunned down in 2006 as he prayed at church.  
The incidents rightly traumatized the country's small Christian community of some 100,000.
Although authorities called Bishop Padovese's killer deranged, and many say Fr. Santoro got on the wrong side of criminals trafficking women into prostitution by trying to help them, it's an ominous pattern of violence.
Yet, the life of the Church always continues.
Onward Christian Soldiers 
Most Catholic priests in Ankara emphasize the positive.
One explains that ethnic nationalism has decreased under President Recep Tyyip Erdogan — a phenomenon benefited by sustained economic growth.
For example, two months ago, Erdogan offered condolences to the Armenian community for the Ottoman Empire's "inhumane" treatment of them during WWI — when over one million, the vast majority Christians, were killed — one of the country's most contested issues.
"In the past, the country's unity was based on strong Turkish nationalism. Now, the government allows more diversity to express itself," the cleric said.
Far more Muslim women feel free to wear headscarves in public, for example. At the same time, the younger generation insists on expressing opinions, even contradicting government positions.
Christians feel more comfortable exploring their roots.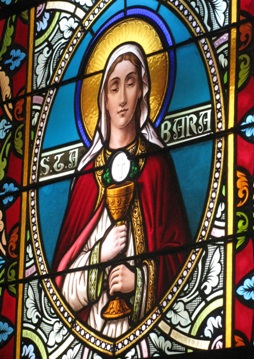 Two years ago, an impressive bi-monthly journal of Christian thought, Miras (Heritage) was initiated in Ankara, to which mainline Protestants, Orthodox, and Catholics contribute.  It helps address the lack of 
Christian materials in the Turkish language. Out of Istanbul, the Apostolic Vicariate, produces a national Catholic magazine Marana Tha Gel Ya Rab (Come O Lord).
Proof in the Mass   
Gauging the health of a Catholic community turns on the Mass.
Last Sunday in Ankara, I went to church under the French flag (an older building with few external marks of Catholicism) and found a delightful, engaged congregation.
Celebrated in Turkish, the church was full and singing, resonant. Visitors and students from abroad — Hungary, Italy, several African countries — shared pews with Turkish Catholics.
Children from a catechism class surrounded Fr. Alexis Doucet, SJ, at the altar for the Lord's Prayer; a nine-year-old girl, encouraged by the priest, expressively enjoined us to offer a sign of peace.
"I love to read at church, it's so beautiful," little Mari smiled after Mass, reminding me of a charming stained glass window in the chapel showing young St. Bara (Barbara) chastely protecting the chalice.