Results from Tag: 'mary fiorito'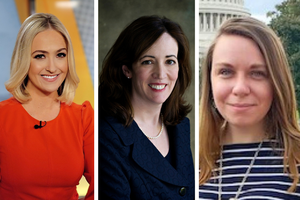 ROUNDTABLE: Mary FioRito, Catherine Hadro, and Molly Sheahan share their thoughts on the road ahead for the pro-life movement.
COMMENTARY: In Rep. Alexandria Ocasio-Cortez's world of "inclusion and diversity" the unborn have no place — nor does any Catholic who believes and abides by the Church's teaching on life, sexuality and marriage.
COMMENTARY: You don't eliminate poverty by eliminating the poor.