Results from Tag: 'cistercians'
This ingenious notation system was introduced by John of Basingstoke, archdeacon of Leicester, in the 13th century.
Representatives of the order are currently gathered for their general chapter, a meeting of representatives of monasteries of the order that traces its roots to France in the year 1098.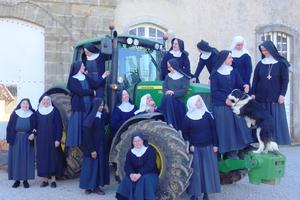 The monastic grange project at the Abbaye Sainte-Marie of Boulaur has aroused a wave of enthusiasm in the country and is already inspiring other monasteries in Europe.