Sister Donna Markham Appointed as President of Catholic Charities USA
The Dominican nun is a trained clinical psychologist with a background in nonprofit leadership.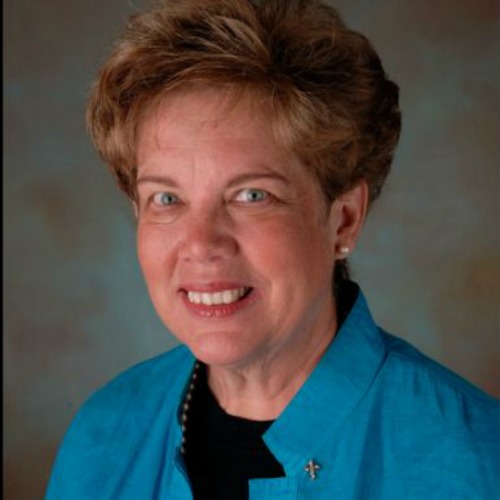 WASHINGTON — Catholic Charities USA has named its next president: Dominican Sister Donna Markham, a trained clinical psychologist with a background in nonprofit leadership and a deep commitment to helping the poor.
"I am both honored and humbled to engage in this enormously important ministry," Sister Donna said Jan. 12. "There can be no greater call than to serve and advocate on behalf of persons who struggle to get by in a world where they are all too frequently relegated to the margins of society and where they long for dignity, hope and compassion."
Catholic Charities USA is the national office for Catholic Charities agencies in the U.S. Together, the agencies help more than 9 million people from all backgrounds each year.
Sister Donna is an Adrian Dominican. She is a certified clinical psychologist and presently heads the Behavioral Health Institute for the Ohio-based Catholic health system Mercy Health. For 10 years, she headed the Southdown Institute, an Ontario, Canada-based center that treats religious and clergy with addictions and mental-health issues.
She is a past prioress of the Adrian Dominican Congregation. Sister Markham is also a past member of the Catholic Charities USA board of trustees, which she served for eight years, including two years as chair of the board.
She earned her doctorate in clinical psychology from the University of Detroit and is a fellow of the American Association of Clinical Psychologists.
Sister Donna will take over as Catholic Charities USA president on June 1. She will be the first woman to head the 105-year-old national agency.
"I feel blessed to walk among the many dedicated Catholic Charities workers across the country who daily make the Gospel come alive through their care for their sisters and brothers in need," she said.
Sister Linda Yankoski, chair of Catholic Charities USA's board of trustees, said Sister Donna was chosen "based on her extensive relevant experience, her demonstrated leadership skills and her deep sense of commitment to the poor."
Sister Linda cited Sister Donna's service with national and local Catholic nonprofit organizations, praising her "breadth of creativity, perspective and experience."
Bishop David Zubik of Pittsburgh, the episcopal liaison to the Catholic Charities USA board of trustees, welcomed Sister Donna's appointment and pledged his support for her in response to the "growing needs of the underprivileged."
He said he looked forward to working with Sister Donna to advance the "strong ties" that already exist between the charitable agency and the U.S. bishops' conference.
Cardinal Donald Wuerl of Washington praised Sister Donna's experience.
"Catholic Charities USA will certainly benefit from this mingling of compassionate care for those in need and managerial expertise in providing such care that characterizes Sister Donna Markham and her dedication to mission."
Sister Carol Keehan, president and CEO of the Catholic Health Association, said she has known Sister Donna for many years and praised her professional accomplishments. Sister Carol said her association, the national leadership organization for more than 1,200 Catholic health-care systems, facilities and related groups, "looks forward to continuing our strong relationship" with the national Catholic Charities body.
Bishop Zubik praised the "outstanding leadership" of outgoing Catholic Charities USA president Father Larry Snyder, who has headed the agency since 2005. Father Snyder will be returning to the Archdiocese of St. Paul and Minneapolis, his home diocese.