Cause for Celebration: Vatican Approves Miracle Attributed to Venezuelan Doctor
COMMENTARY: Pope Francis June 19 approved a miracle attributed to intervention of the Dr. Jose Gregorio Hernandez (1864-1919), paving the way for his beatification.
"Venezuela is celebrating," as Cardinal Baltazar Porras, apostolic administrator of Caracas, Venezuela, expressed it as he announced the approval by Rome of the miracle presented for the beatification of Dr. José Gregorio Hernandez, from Caracas.
A great joy is felt by Venezuelan Catholics, a great number of Venezuelan non-Catholics and the universal Church, as well, since Pope Francis approved on June 19, the Solemnity of the Sacred Heart of Jesus, a miracle attributed to the intercession of our beloved José Gregorio Hernandez.
The miracle involved a 9-year-old girl in the plains of southern Venezuela, who suffered a shotgun wound to the side of her head at close range. It took her father time and trouble to get her to a provincial hospital, where doctors doubted she would survive and certainly thought she would be severely disabled. Within 10 days she was walking and talking normally, apparently due to the intervention of José Gregorio Hernandez.
This decree indicates that through his divine intervention, our Lord God has confirmed the extraordinary virtues and human and Christian magnitude of this great Venezuelan doctor, who died in 1919, and has opened the doors to his beatification. All the requisites have been fulfilled. Thanks be to God!
It is fitting that this news leads us to examine the personality of the Venerable Dr. Hernandez, doctor of the poor and exemplary Christian. Who was José Gregorio? And why does the Church elevate him to the altars and allow his public veneration?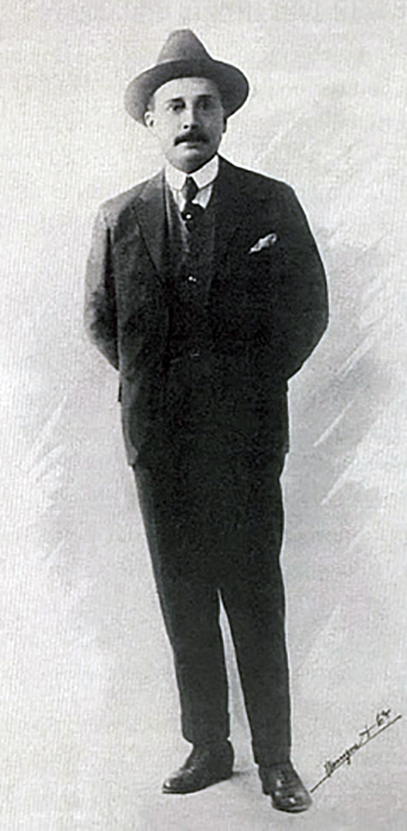 The answer was given by the Church 34 years ago, when, on Jan. 16, 1986, Pope St. John Paul II proclaimed that José Gregorio, declared Venerable in 1985, had practiced the virtues to a heroic degree, that he was a man of great virtue, particularly exemplary in faith, hope and charity, as well as in prudence, justice, fortitude and temperance; that he was a model of excellent conduct, both professional and civic; that he lived, in fact, a holy life; that he could be presented as a real example and model of Christian life.
And now the miracle, which is like a divine seal to endorse what the Church has studied with care, along with his entire life, his union with God and his love of neighbor. Without virtues, there can be no beatification.
The Venezuelan bishops have long known what is also believed by the majority of Venezuelans, that Dr. José Gregorio Hernandez was an extraordinary medical professional and researcher, a doctor dedicated to the poor, a scientific luminary and university professor; that this wonderful man was an exemplary citizen and outstanding in the practice of the civic virtues of honesty, patriotism, social responsibility and service to the community and was a responsible paternal figure for his many orphaned brothers and sisters. All of these facets of the man are important.
But here I would like to stress his religious side, which is not sufficiently underlined, and it is, of course, the underlying reason for his beatification: José Gregorio was a man of intense religious life, of high spirituality and the constant practice of the theological virtues of faith, hope and charity.
He was, truly, a man of God. He lived permanently united to God through his vivid, profound and ardent faith, which was what moved him always to do good.
He had a very firm hope in the midst of the many difficulties he encountered in those troubled times; and he expressed his deep love of Our Lord through an intense religious piety and intense love of neighbor.
He was a man of daily Mass, in a time when that was highly unusual in men; of personal prayer; and of deep devotion to the Blessed Virgin Mary, whom he praised daily through the recitation of the Holy Rosary. He was a person who was always thinking of God, as he accomplished with perfection the tasks of his medical profession and his academic duties.
His conduct can truly be categorized as the heroic living of the virtues, precisely because he lived intensely in union with God. It is important to stress this point, as his professional and academic fame is such that frequently we tend to forget, or  neglect to point out, the essence of his sanctity: that vibrant union with God as he followed and imitated Jesus with intensity and in obedience to the divine will.
In a word, sanctity is to be a woman or a man of God. Such a one was José Gregorio: without doubt, an exemplary citizen, a great professor, a distinguished researcher (in the footsteps of Louis Pasteur), a gifted and generous doctor, full of charity. But much more than that: He was a man of God.
Let us prepare ourselves, then, in the next few months for the celebration of his beatification. Let us feel the desire to imitate him in the daily living of the love of God and neighbor, of our Christian and Catholic faith, with intense piety, religious practice and attention to the Ten Commandments and listening and living the word of God.
This is the way to holiness and happiness. José Gregorio was, beyond the many qualities and civic virtues he practiced, a man of God.
 Let us imitate him!
Cardinal Jorge Urosa Savino is the archbishop emeritus of Caracas, Venezuela.
This essay was translated from the original Spanish version by Christine Vollmer.