Assessing the Changes in the Congregation for Divine Worship
NEWS ANALYSIS: A major overhaul of the membership of the Vatican's liturgical offices tilts towards bishops not supportive of the extraordinary form of the Mass, but it isn't a sweeping shift of direction.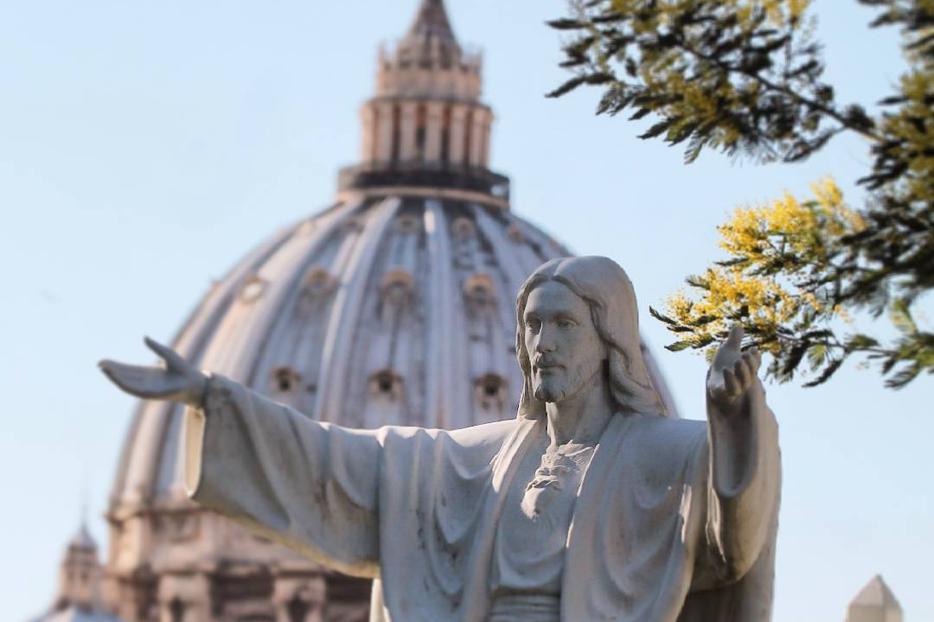 VATICAN CITY — Pope Francis made a major overhaul last week to the membership of the Vatican's department for the liturgy, but his new appointments are not quite as sweeping as some had suggested, according to a full list of previous and new members obtained by the Register.
On Oct. 28, the Vatican announced the Holy Father had appointed 27 new members to the Congregation for Divine Worship and the Discipline of the Sacraments, many of whom come from a wide variety of nations to give the dicastery an international character.
However, although the Pope dismissed such prominent cardinals as Raymond Burke, Marc Ouellet and George Pell, he renewed the membership of nine others, including Cardinal Malcolm Ranjith, a former secretary of the congregation under Benedict XVI; Cardinal Mauro Piacenza, head of the Apostolic Penitentiary; and Cardinal Peter Erdö, the former general rapporteur at the synod on the family.
Like those who have been replaced, these three renewed members are known to be "Ratzingerians," closely aligned to Benedict XVI's vision for the Church. (See below for full list of names.) 
Members of Vatican congregations are usually cardinals and bishops chosen for their "special expertise" related to each dicastery. They attend annual plenary meetings "to deal with questions involving general principles and for other questions which the prefect or president may have deemed to require treatment," according to Pope St. John Paul II's 1988 apostolic constitution, Pastor Bonus, on the running of the Roman Curia.
"They don't set the agenda," said a Vatican source, but he added that those living in Rome will often attend meetings held twice a month, called a feria quarta (on Wednesdays), "when major issues of the moment are discussed."
Usually, he said, they do "very little," although they may vote on a previous decision and overturn it, vote on documents being put out, or express preferences on individual case decisions.
"They are all guided by the prefect, who decides what is put before them," said the source. "The Pope is the one who ultimately decides, but at the suggestion of the prefect, although the Pope is, of course, free to get more closely involved if he wants to. That remains to be seen."
Members are appointed for a five-year term and, once they reach 75, submit their resignation to the Pope who, after "considering all factors, will make the decision." It is, therefore, routine for a pope to appoint some new members to dicasteries (Vatican departments), but rarely will he appoint as many as he did Oct. 28 to replace serving members.
Contrasting Liturgical Approaches
The majority of the Pope's new choices have a distinctly preferential approach to Blessed Paul VI's Novus Ordo Missae, the "ordinary form" of the liturgy most widely used in the Latin Church today, as opposed to being adherents of the Mass in Latin or the Tridentine Mass of the 1962 Roman Missal, designated by Pope Benedict XVI as the "extraordinary form" of the liturgy in his 2007 motu proprio Summorum Pontificum.
Cardinal Robert Sarah, prefect of the Congregation for Divine Worship, favors the approach encouraged by Benedict, the retention of a more traditional approach to the liturgy. He supports what is called a "Reform of the Reform," meaning the implementation of the liturgical reforms of the Second Vatican Council in the way the Council Fathers intended.
In July, for example, the Guinean cardinal promoted an Advent launch of a renewal to celebrate Mass "ad orientem" (the priest facing East towards God, along with the faithful), something proponents say the Council Fathers never abrogated in the Council's Constitution on the Liturgy, Sacrosanctum Concilium. But the Holy See Press Office subsequently downplayed the remarks, saying the cardinal's words had been "misinterpreted."
Some have read these latest appointments as being made in opposition to Cardinal Sarah. However, the Vatican source said the cardinal "still holds all the cards"; and although he may feel isolated (his junior officials, appointed by Francis, are also firm adherents of the new Mass), the source said it's unlikely any of the members would "bang their fists on the table" to demand change or Cardinal Sarah's removal.
Archbishop Marini
Among the most notable of Francis' 27 new appointments is that of Archbishop Piero Marini, 74, who is well-known for his highly unusual liturgical innovations as Pope St. John Paul II's master of ceremonies. He continued for a short while in that position during Benedict XVI's pontificate, until Benedict replaced him with the more traditional Msgr. Guido Marini, who continues to this day.  
A student and secretary to Archbishop Annibale Bugnini, the prelate behind the tidal wave of post-conciliar liturgical reform of the 1970s that led to many liturgical innovations, Archbishop Marini was criticized for introducing rites of pagan origin into papal ceremonies. He said he was opposed to the pre-conciliar practice of applying "a series of rigid norms" to papal liturgies "which could not be changed." A "spirit of adaptation," on the other hand, "is the soul of post-conciliar reform," he said.
The Italian prelate, who has also expressed support for same-sex civil unions, was reported to have suffered a major stroke on Sunday and is now recovering well in the hospital.
In addition to Archbishop Marini, another selection that raised eyebrows among liturgical traditionalists is Italian Archbishop Domenico Sorrentino of Assisi‑Nocera Umbra‑Gualdo Tadino. One of Pope Benedict XVI's first personnel changes was to remove him as secretary to the congregation in 2005 and appoint him as head of the Archdiocese of Assisi instead. The archbishop is known to be no supporter of the Traditional Latin Mass and is also understood to have drafted Pope St. John Paul II's last letter to priests on Holy Thursday in 2005, which made an argument for pro multis being interpreted as meaning that the Body and Blood of Christ are shed "for all" as well as "for many." Benedict XVI later determined that "for many" is the more accurate translation of the Latin, communicating that salvation is not something automatic and mechanistic, but depends, instead, on acceptance of the gift being offered.
Among other notable new appointments is that of Cardinal John Atcherley Dew of Wellington, New Zealand, who at the last synod strongly advocated a change in the language used by the Church in addressing today's problems, abandoning such terms as "living in sin" for "cohabitation," "intrinsically disordered" in relation to homosexuality or "contraceptive mentality." Cardinal Dew was once earlier a member of the Congregation for Divine Worship.
On the other hand, Benedict replaced Archbishop Sorrentino as secretary of the congregation with Cardinal Ranjith — who remains a member, so Pope Francis' preferences are not clear-cut.
Balancing Appointments
Furthermore, a handful of new members balance out some of the other appointments, as they have tended to uphold the Church's tradition with regards to the liturgy. These include new members such as Cardinal Gérald Cyprien Lacroix of Québec, Canada, and Bishop Charles Morerod of Lausanne, Geneva and Fribourg, Switzerland. In addition, a number have been replaced simply on age grounds, such as Cardinal Theodore-Adrien Sarr of Dakar, who turns 80 at the end of November.
The push to give more geographical representation has also led to a diminished representation of prelates from English-speaking countries. The United States has just one member now, Bishop Arthur Serratelli of Paterson, New Jersey. There is now no Irish member of the congregation, and Britain has just one, Bishop Alan Hopes of East Anglia.  
Below is the list of new members, followed by those who have had their membership renewed and those who have been "thanked" (dismissed):
New Members:
Cardinals:
Rainer Maria Woelki, Cologne, Germany;
John Olorunfemi Onaiyekan, Abuja, Nigeria;
Pietro Parolin, secretary of state;
Gérald Cyprien Lacroix, Québec, Canada;
Philippe Nakellentuba Ouédraogo, Ouagadougou, Burkina Faso;
John Atcherley Dew, Wellington, New Zealand;
Ricardo Blázquez Pérez, Valladolid, Spain;
Arlindo Gomes Furtado, Santiago de Cabo Verde, Capo Verde;
Gianfranco Ravasi, Pontifical Council for Culture;
Beniamino Stella, Congregation for Clergy.
Archbishops:
Dominic Jala, Shillong, India;
Domenico Sorrentino, Assisi‑Nocera Umbra‑Gualdo Tadino, Italy;
Denis James Hart, Melbourne, Australia;
Piero Marini, president of Pontifical Committee for Eucharistic Congresses;
Bernard‑Nicolas Aubertin, Tours, France;
Romulo G. Valles, Davao, Philippines;
Lorenzo Voltolini Esti, Portoviejo, Ecuador.
Bishops:
Arthur Joseph Serratelli, Paterson, New Jersey;
Alan Stephen Hopes, East Anglia, Great Britain;
Claudio Maniago, Castellaneta, Italy;
Bernt Ivar Eidsvig, Oslo, Norway;
Miguel Ángel D'Annibale, Rio Gallegos, Argentina;
José Manuel Garcia Cordeiro, Bragança‑Miranda, Portugal;
Charles Morerod, Lausanne, Geneva and Fribourg, Switzerland;
Jean‑Pierre Kwambamba Masi, auxiliary of Kinshasa, Congo;
Benny Mario Travas, Multan, Pakistan;
John Bosco Chang Shin‑Ho, auxiliary of Daegu, Korea.
Renewed Members:
Cardinals:
Juan Luis Cipriani Thorne, Lima, Peru;
Peter Turkson, head of dicastery for Promoting Integral Human Development;
Josip Bosanić, Zagreb, Croatia;
Peter Erdö, Budapest, Hungary;
Jean-Pierre Ricard, Bordeaux, France;
Kazimierz Nycz, Warsaw, Poland;
Malcolm Ranjith, Colombo, Sri Lanka;
Mauro Piacenza, Major Penitentiary;
Angelo Bagnasco, Genoa, Italy.
Archbishops:
Michel-Marie-Bernard Calvet, Nouméa, France.
Replaced Members:
Cardinals:
Norberto Carrera Rivera, Mexico City;
Zenon Grocholewski, prefect emeritus, Congregation for Catholic Education;
Angelo Scola, Milan, Italy;
George Pell, prefect, Vatican Secretariat for the Economy;
Marc Ouellet, prefect, Congregation for Bishops;
Theodore-Adrien Sarr, Dakar, Bangladesh;
Oswald Gracias, Mumbai, India;
Angelo Amato, prefect, Congregation for the Causes of Saints;
Raymond Leo Burke, patron of the Sovereign Order of Malta;
Antonio Maria Veglio, president, Pontifical Council for the Pastoral Care of Migrants and Itinerant People (not confirmed dismissed but likely);
Cardinal Dominique Mamberti, prefect, Apostolic Signatura (not confirmed dismissed but likely).
Archbishops:
Paulino Lukudi Loro, Juba, South Sudan;
Ioan Robu, Bucharest, Romania;
Michael Neary, Tuam, Ireland;
Robert Le Gall, Toulouse, France.
Bishops:
Tarcisius J. M. Ngalalekumtwa, Iringa, Tanzania;
Mario Oliveri, Albenga-Imperia;
Martin Julian Lopez, Leon, Spain;
Antoni Dziemianko, Pinsk, Belarus;
Aloysius Maryadi Sutrisnaatmaka, Palangkaraya, Indonesia.
Edward Pentin is the Register's Rome correspondent.