Christendom College
Ranked by the Intercollegiate Studies Institute as one of the top 10 colleges in the United States, providing one of the most rigorous liberal arts programs in the nation since 1977.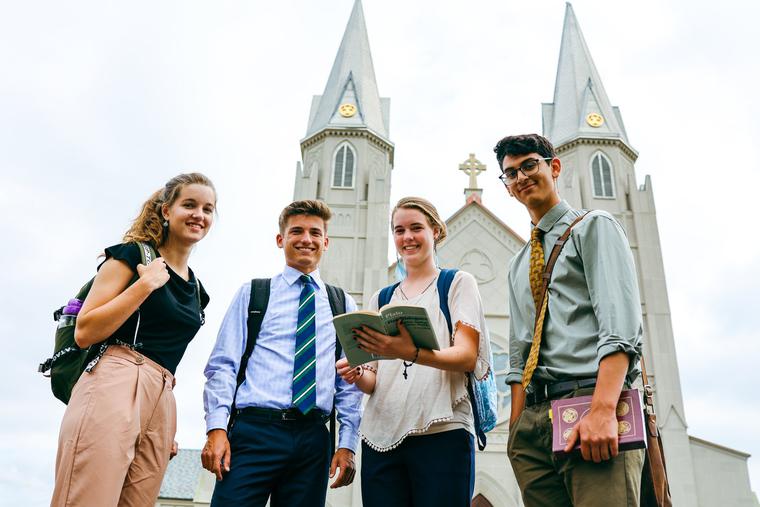 134 Christendom Drive
Front Royal, VA 22630- 6534
(800) 877-5456
Enrollment: 493
The Institution:
President's Oath
Catholic Board
Catholic Faculty
Mandatum Required
Theologians' Oath
Campus Culture:
Mass and Confession
Speakers Vetted
Unobjectionable Clubs
No Coed Dorms
Health Services Okay
School's Comments:
Institution: Christendom College is a Catholic liberal arts college offering a time-tested and rigorous education that develops the student's intellect in such a powerful way that he graduates with the ability to master any subject — no matter how complex the vocational calling. Our curriculum and committed faculty are complemented by a culture of unmatched personal attention, helping each student discern and develop his academic and vocational goals. Our students thrive in a supportive and Christ-centered culture dedicated to helping them realize their potential and become the great men and women God has called them to be.
Christendom is not merely a curriculum of courses — it is an organic way of life and culture that helps the whole person mature in wisdom, virtue and ability. Students graduate inspired and empowered to achieve true greatness and become tomorrow's leaders.