Laity Step In, Call Bishops to Repentance and Reform
Resources on the abuse crisis are assembled in a convenient e-reader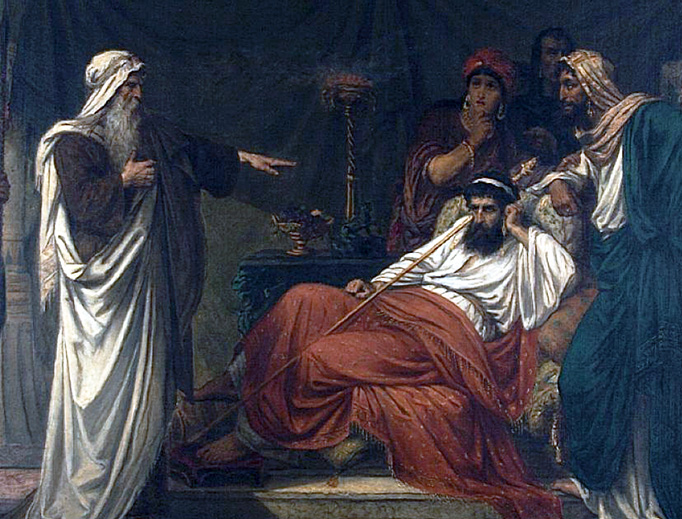 "Good!" exclaimed Dr. Janet E. Smith, when she learned that the U.S. Bishops gathered in Baltimore – in obedience to a last-minute request from the Vatican – would postpone their vote on their plan to address the sexual abuse crisis in the Church. "That will give them more time to ponder my proposal." Her comment was tongue-in-cheek, to be sure; and yet it was her earnest hope that the bishops would take seriously her invitation to read her thorough compilation of articles and reports on sexual abuse in the Church.
In the days leading up to the USCCB General Assembly, Dr. Smith had sent to each of the bishops an open letter titled "To the US Bishops: A (Friendly) Call to Repentance and Reform." Accompanying the letter was an exhaustive 32-page report, "What We, the Laity, Are Reading That Is Shaking Us to the Core: A Reader on the Catholic Sex Abuse Scandal." The report had been compiled in e-reader format by "No More Victims," a group of laypeople based in the Diocese of Lansing, Michigan. It assembled a sweeping collection of accounts drawn from national and local headlines concerning the problem of clergy sexual misconduct with respect to adults. Included were some of the most shattering articles published on the subject in recent months, as well as information from additional resources.
Dr. Smith, professor of moral theology at Detroit's Sacred Heart Seminary and consultant to the No More Victims group, talked with the Register this week about the e-reader. Bishops are extremely busy, Smith noted, and they may not be reading as much about the abuse crisis as are lay Catholics. She expressed her hope that the U.S. Bishops would regard this compilation in simple e-reader format as a vital resource and a tool in confronting the full problem of clergy sexual abuse in all its complexity and scope. "It is not," she explained, "just ex-Cardinal McCarrick who is the problem or clergy who abuse minors, but also clergy who engage in sexual misconduct with adults." She believed that the problem is so wide and deep that reform requires unprecedented and radical measures.
"No More Victims" Group Proposes Next Steps
In the open letter, No More Victims outlined the measures which could work, if the bishops are humble and courageous in moving forward. Bishops are encouraged to:
admit to the mistakes they have made – indeed, the sins they have committed – in the governance of the Church in respect to priestly misconduct.
do an honest accounting of their behavior,
ask pardon of God and forgiveness from those whom they have offended, and
do appropriate penance and resolve to change course.
The letter did not, however, recommend that bishops resign unless they themselves are engaged in sexual misconduct and unwilling to reform. Further, it did not propose that those who have failed in their duties resign, unless their failure is of such a magnitude that trust cannot possibly be restored.
To help the hierarchy to effectively account for their errors, the letter included a detailed examination of conscience, as well as practical actions which can have the effect of purifying the presbyterate. It recommended, too, that the bishops initiate a year dedicated to recommitting their presbyterate to chaste celibacy, in order to help their priests to achieve intimacy with Jesus and to be the priests Jesus wants them to be.
The accompanying e-reader packs in a wealth of information, garnered from news reports and organized topically: stories of victims, laments of priests, samples of troubling headlines, gay networks, as well as analysis and general reporting from both Catholic and secular sources. A helpful appendix offers links to numerous documents, online resources, coordinated responses and a comprehensive reading list. 
The Crisis Is Harmful to the New Evangelization
Al Kresta, whose nationally syndicated talk show can be heard on EWTN Global Catholic Radio, is a member of the board of No More Victims; and he authored a plaintive poem which is published in the e-reader, explaining why laypeople's patience has run out.
Kresta, a former Protestant pastor who reverted to Catholicism in the 1990s, explained to the Register why the sexual abuse crisis interferes with the New Evangelization. Several converts he knew had admitted that had the abuse crisis been in the daily news when they were exploring the Faith, they might never have entered the Catholic Church. The same is true for the Kresta family: "I'm not sure we'd have become Catholic if we'd known about this mess," he admits. "You've got to reduce suspicion, end suspicion, or you can't call people to Christ's Church. The abuse crisis … has now forced the American Catholic laity to say that the Church is too important to leave to the clergy alone; we've got to take co-responsibility for it."
Kresta acknowledged with regret that looking back, he realizes that in the Catholic Church, his sons were exposed to priests who had troubled histories with abuse. "What father," he asked, "would choose to belong to an organization which, because you belong to it, puts your sons in danger?"
Both the open letter and the e-reader are available online. Although both were emailed to the bishops' offices in advance of the Nov. 12-14 General Assembly, Dr. Smith urges lay people to forward them again to their bishops, reminding them of the concern and support of Catholics in their dioceses as they move to finalize an action plan in the coming months.