Images from Controversial Vatican 'Fiat Lux' Show
Yesterday evening's light show, "Fiat Lux, Illuminating Our Common World", generated a strong reaction among the faithful. 
The hour-long, twice repeated show of images projected onto St. Peter's basilica replete with new age music and sounds from the animal kingdom, was undoubtedly remarkable and technologically impressive. The natural world was showcased in a way that underscored the beauty of creation and the need to safeguard it.
Meant to link Pope Francis' environment encyclical Laudato Si' with the United Nations Climate Change Conference (COP21) currently underway in Paris, it was also supposed to underline the theme of mercy. 
Many enjoyed the spectacle, but equally many others found it highly inappropriate. What caused most of the consternation was that one of Christianity's most sacred and iconic buildings was used as the backdrop to climate change advocacy — a science that remains highly contested — on the Solemnity of the Immaculate Conception. The event was part-sponsored by the World Bank, well known for its promotion of abortion and contraception.
No distinct images or symbols of the Catholic faith were projected onto the basilica except for a dove, possibly representing the Holy Spirit but more likely, the secular symbol for peace. By contrast, a woman in a burka was shown, as were Buddhists and representatives of animist religions. They were few of the human beings to figure in the show.
All of which led to the sense of a lost opportunity: the Vatican could have made it conditional upon the organizers that they work with the Pontifical Council for the New Evangelization to make it a teaching moment and turn it into a truly evangelizing opportunity. Seeing as the organizers and backers were using one of Catholicism's most iconic buildings on one of the most holy days in the Church's calendar, and pushing their own agenda, they probably half expected such a request. It seems it never came.
Some photographs of yesterday's event: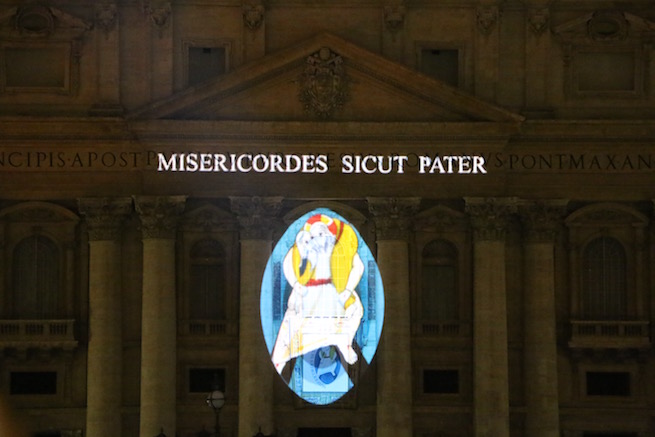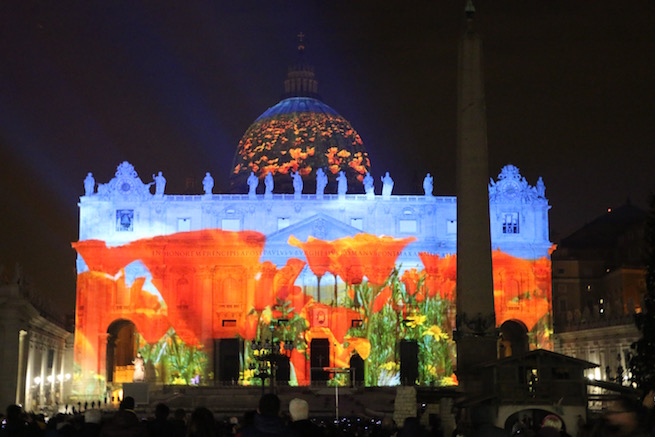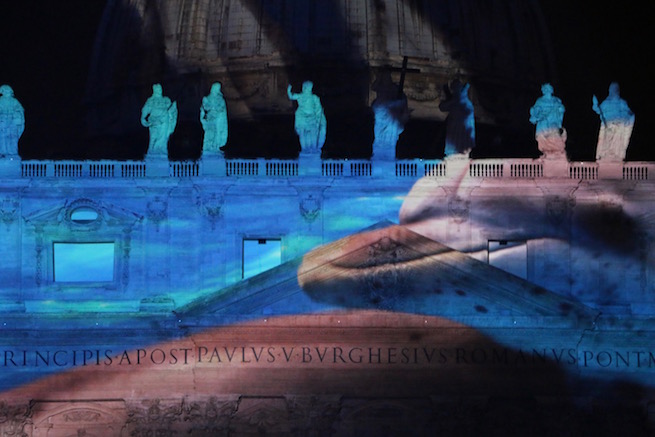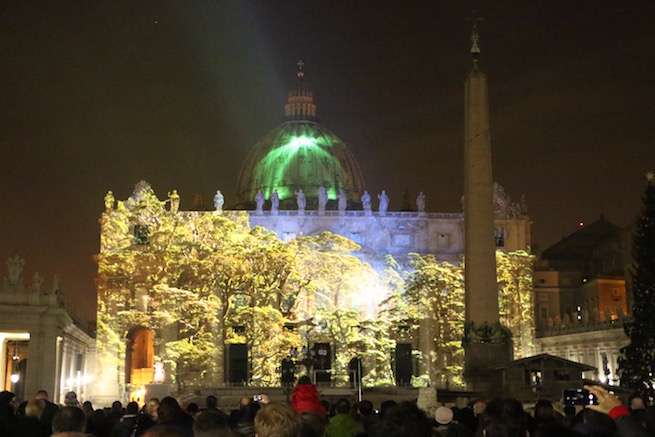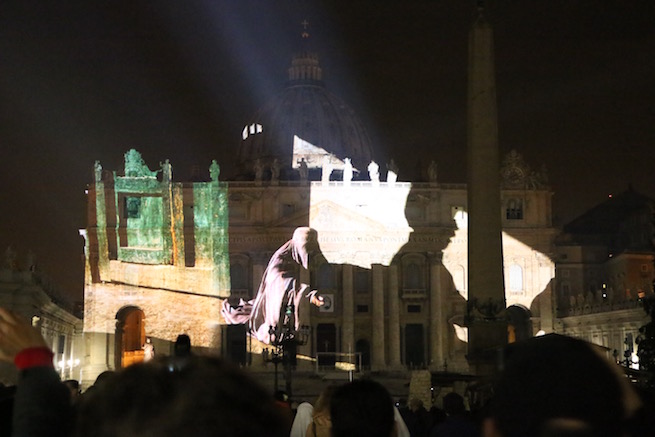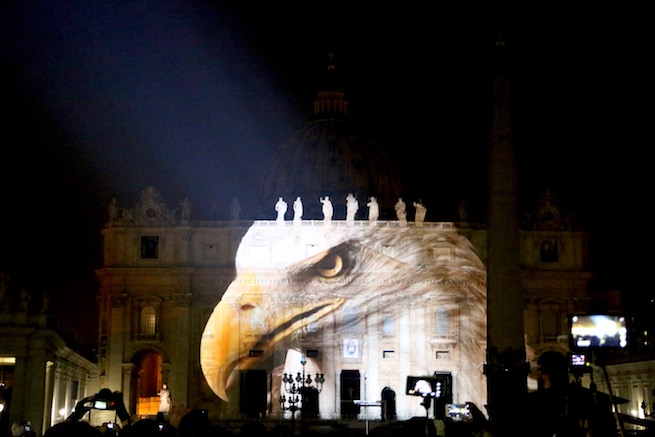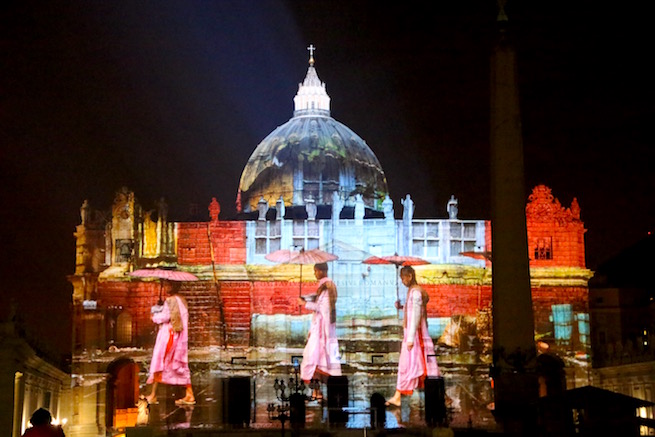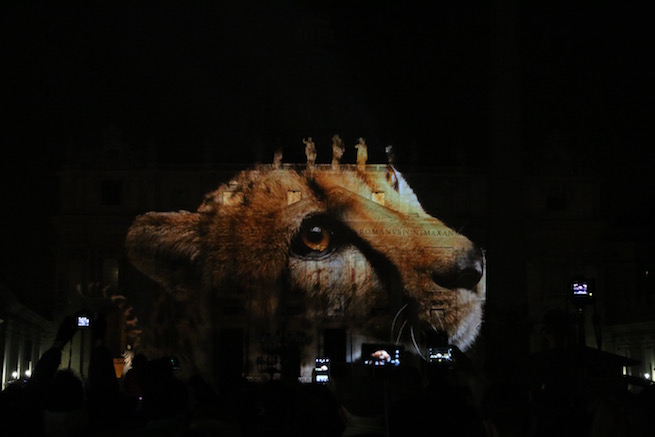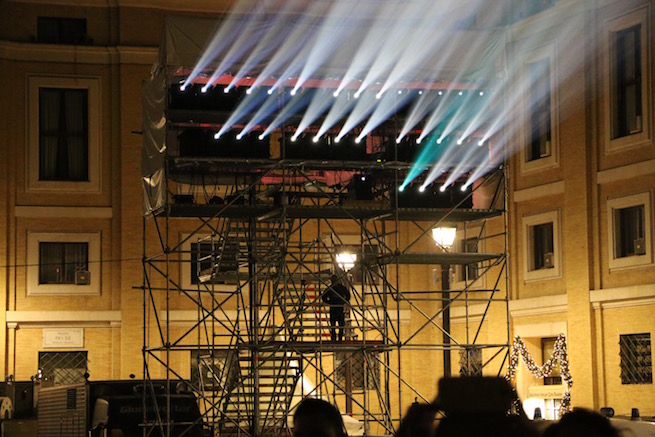 Photographs by Edward Pentin/NCRegister.com