Latest
Search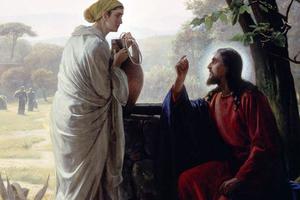 The Samaritan woman at Jacob's Well brings Divine Mercy to its fullest light.
'Peace be with you … was not only a greeting. It was a gift, the gift that the Risen One wants to offer his friends. … This peace, which Christ purchased with his blood, is for them, but also for all. The disciples must pass it on to the whole world …' — Pope Benedict XVI
The priest's downplaying of Archbishop Rembert Weakland's grave offenses is a painful reminder of the steep hill that the Church in the U.S. still must climb in order to regain its moral authority.