Results from Tag: 'walter reed'
The U.S. Defense Health Agency now has awarded a five-year annually renewable contract to the friars to resume their service.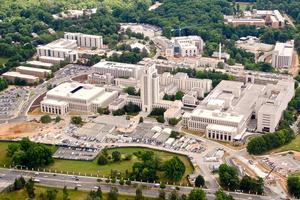 In a letter to Defense Secretary Lloyd Austin, Rep. Chris Smith, who is Catholic, accused the administration of having a 'lack of consideration to service members' religious needs and rights' at the military medical center.
The medical center ended its contract with the friars of Holy Name College in nearby Silver Spring, Maryland, on March 31, the archdiocese said Friday.