Results from Tag: 'st. polycarp'
Early Christians like St. Polycarp clearly held the Catholic view on salvation.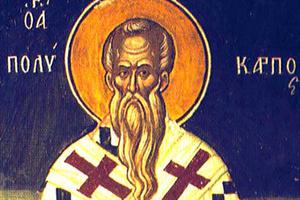 The Romans promised to free Polycarp if he'd declare 'Caesar is Lord.' He refused.
SAINTS & ART: While St. Polycarp "shared the cup of Christ" with his martyrdom, it's not the only reason we remember him almost 2,000 years later.