Results from Tag: 'jennifer lahl'
The news revealed an intersection between feminist perspectives and Catholic teaching.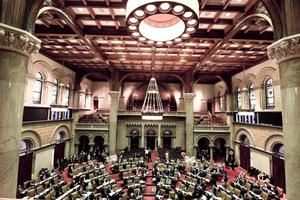 Jennifer Lahl, the nurse who heads the Center for Bioethics and Culture, discusses why Steinem helped derail a New York bill that would legalize commercial surrogacy and explains how the practice exploits women.
COMMENTARY: The legalization of commercially contracted gestational-surrogacy agreements is the latest American family landscape: modern baby-making markets.