Results from Tag: 'catacombs'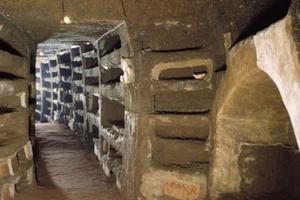 'The souls of the just are in the hands of God,' he said Nov. 2.
We can pinpoint the day when interest in the catacombs was reawakened — May 31, 1578.
The painting depicts the mythological figure Orpheus with a lyre, surrounded by birds, sea monsters and flowers, representing the whole of creation..