Images of Rome Covered in Rare Blanket of Thick Snow
Eternal City almost brought to a standstill this morning as the first snowfall in six years covered the city.
St. Peter's Square came alive this morning with snowball fights among seminarians of the North American College, children sledging and even some skiing as Rome was covered in a rare, thick blanket of snow.
Unaccustomed to snow which last fell here in 2012, 2010 and 1986, the Eternal City was brought to a virtual standstill with many bus lines suspended due to inaccessible roads and the closure of archaeological sites such as the Colosseum and Roman Forum. Schools in the city were also closed.
Temperatures are expected to drop well below freezing tonight, going down to 23°F, as the unusual, very chilly weather sets in for much of the week. 
Read more from Catholic News Agency.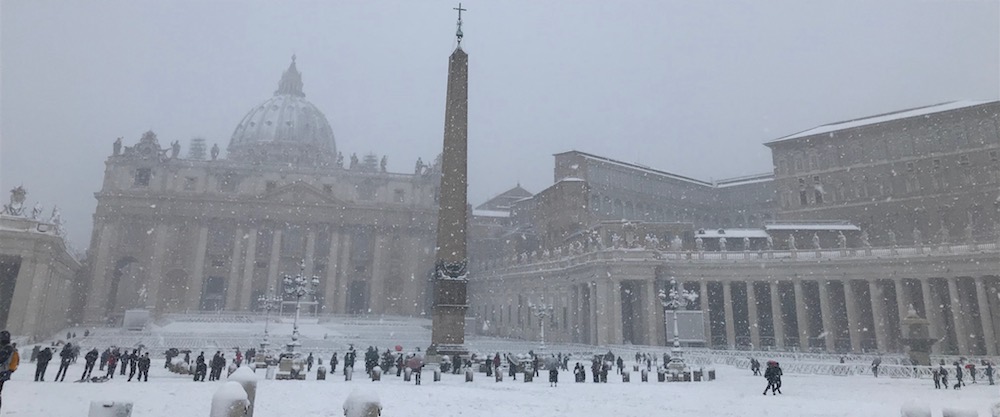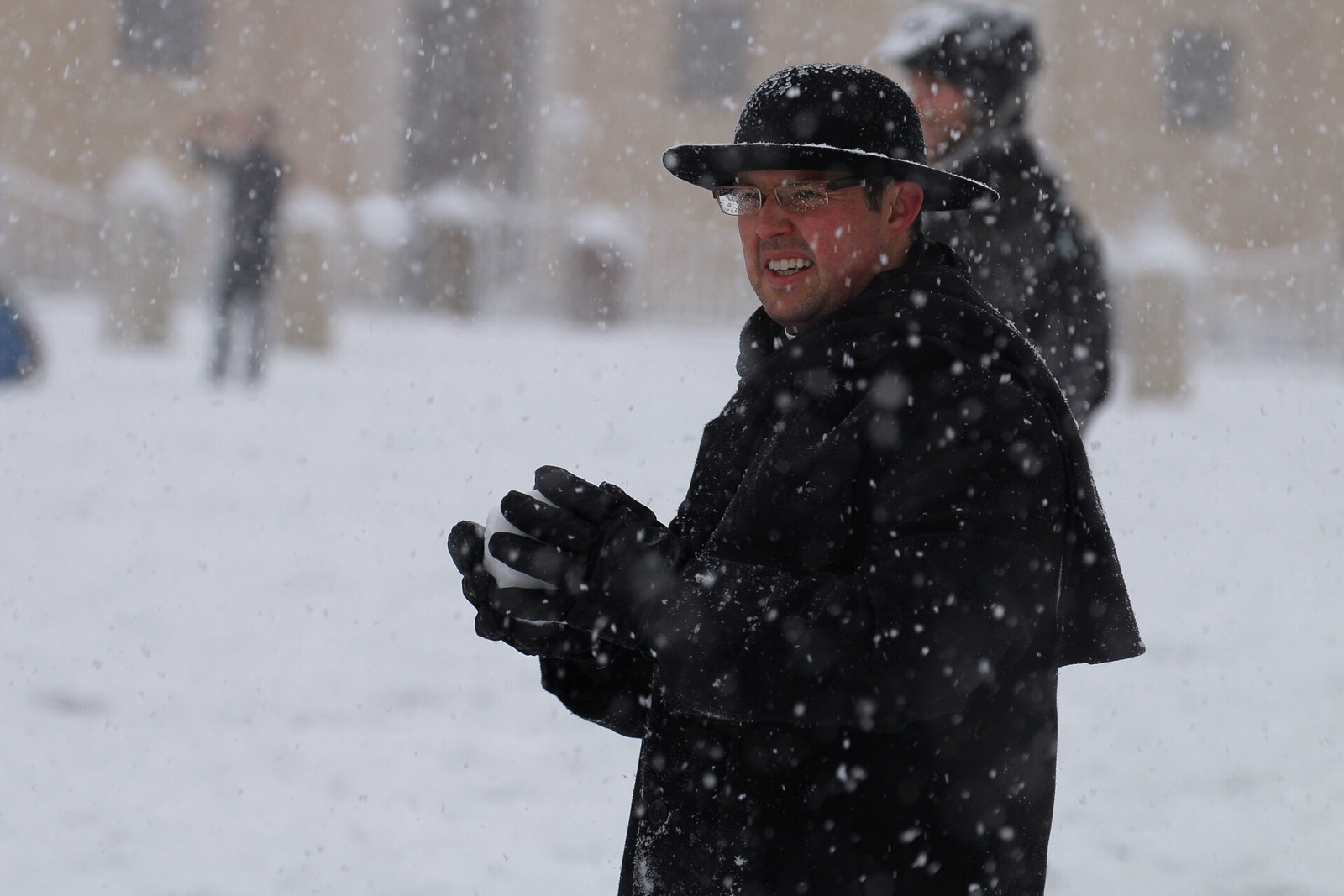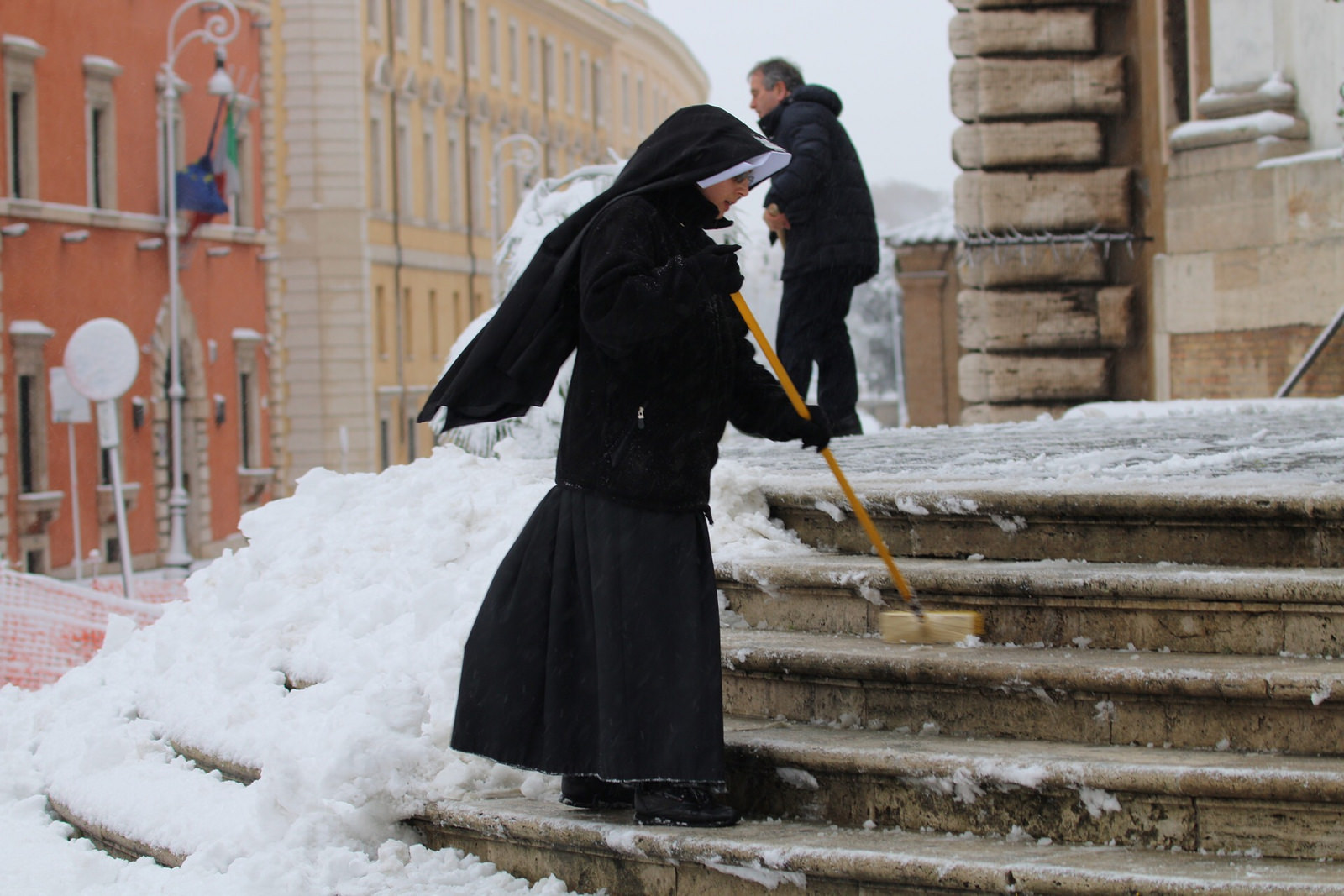 Photos/video by Edward Pentin. More images here.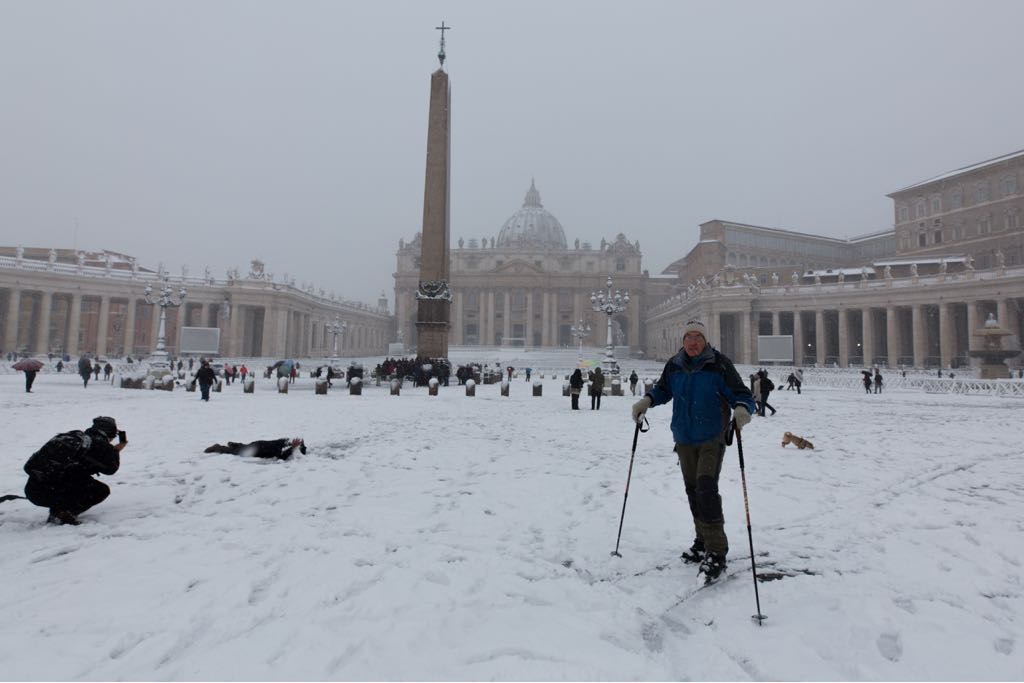 (Daniel Ibanez/CNA)