5 Ethnic Churches on the West Coast
These churches serve the Maronite, Russian, Ukrainian, Polish and Vietnamese Catholic communities in California and Oregon.
The West Coast has many Catholic churches and centers which, although open to all, were founded to serve a particular ethnic community. Here are a few notable examples in California and Oregon: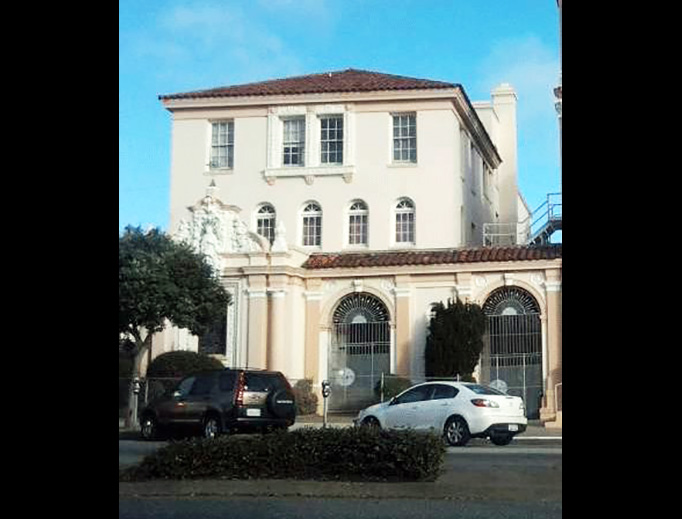 Our Lady of Fatima Byzantine Catholic Church, San Francisco, California (http://www.byzantinecatholic.org/) – The Our Lady of Fatima community of San Francisco was established in 1950. It is located in the Richmond district of the city, four blocks north of Golden Gate Park. Its purpose was to serve Russian Byzantine Catholics fleeing communism in the Soviet Union. Their first center, an old mansion on 20th and Lake Street, was purchased in 1955. The center was named for Our Lady of Fatima because of the Blessed Mother's promise to the three children of Fatima that one day Russia would be converted. Our Lady of Fatima recently relocated to a former convent of St. Monica's Roman Catholic Church. The church is in union with Rome, and is a parish of the Archdiocese of San Francisco. But, being a Byzantine church, Latin Rite Catholics will notice many differences in its liturgy. Byzantine worship follows its own liturgical calendar, has its own ritual and even uses leavened bread. Prayers are lengthy; when mentioning God's name, for example, you'll find it accompanied with multiple adjectives about His goodness, mercy, power and providence. The interior of the church, with its many icons, including an icon screen, stresses that worshippers are in God's presence and the company of saints. Lots of incense is used; processions are part of the services. The faithful stand for most of the liturgy (but sit at the homily). Reception of the "precious gifts" is on a spoon. The Byzantine liturgy is sung without musical accompaniment. While primarily established to serve Russian expatriates, the center also serves a secondary purpose of introducing Latin Rite Catholics with the Byzantine rite and Russian spiritual heritage.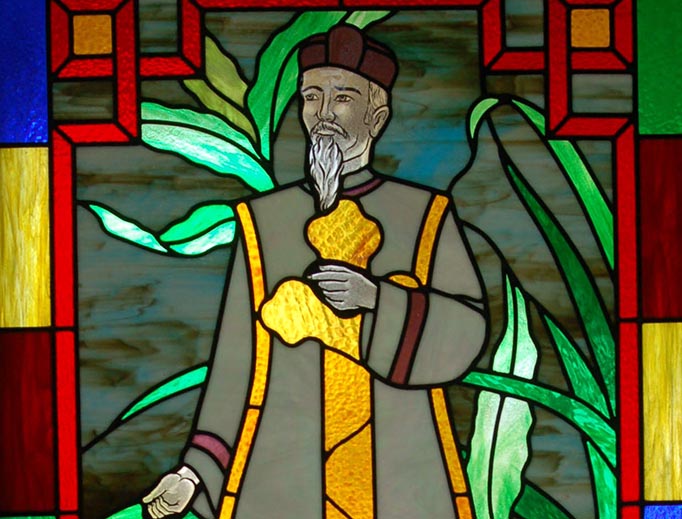 Vietnamese Center, Santa Ana, California (http://www.vncatholic.net/) – Orange County in Southern California has one of the highest concentrations of Vietnamese Catholics in the country. Many of its priests are Vietnamese. Older Vietnamese Catholics honor their priests, encourage vocations and pray for their ongoing success. Santa Ana's Vietnamese Center is an important source of life for the community in the Orange County area. It offers Mass Monday – Saturday, although not on Sundays, because it is not a parish. There are a variety of devotions, including a novena to Our Lady of La Vang. Visitors are welcome, but remember that all Masses and most of the literature are in Vietnamese.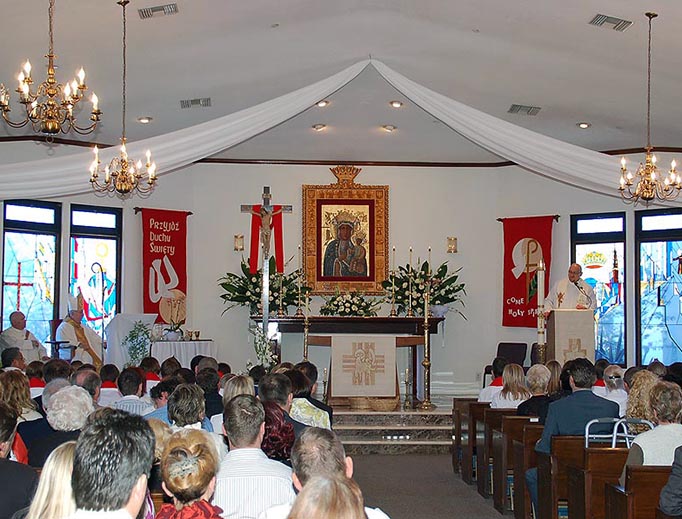 Polish Center, Yorba Linda, California (http://www.polishcenter.org/) – The Pope John Paul II Polish Center was established in 1983 to serve the Polish community and is also in Orange County. Its first director was Fr. Joseph Karp, who was appointed by the first Bishop of Orange, William Johnson. Special features of the center include a memorial plaque dedicated to Polish martyr, Father Jerzy Popieluszko. Pope St. John Paul II and Sister Faustina are prominently featured at the Center; relics and artwork of Polish saints are all throughout the Center. The Center is best known for its September Harvest Festival (Dozynki), which features Polish folk-dance groups and singers, colorful costumes and ethnic cuisine. There are a variety of groups and activities at the center, including Polish language classes, should you want to learn the language.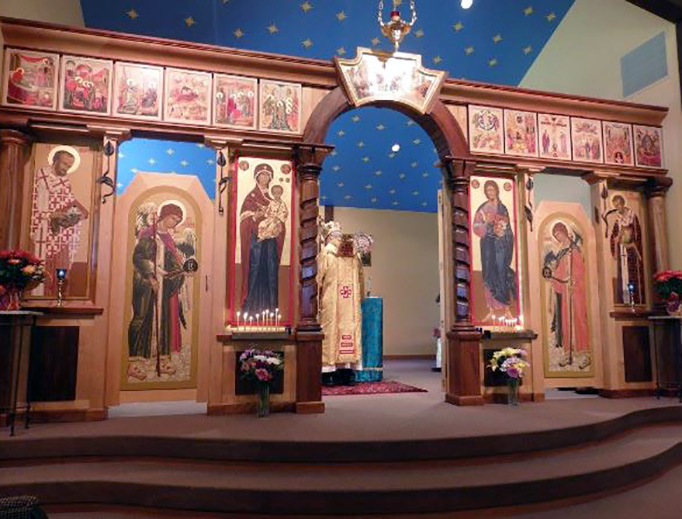 Nativity of the Mother of God Ukrainian Catholic Church, Springfield, Oregon (http://nativityukr.org/) – Nativity parish was established in 1979. It is under the authority of the Ukrainian Catholic Bishop of Chicago, who is under the authority of the Bishop of Rome. The current church building was completed in 1990. Although the founding members of the congregation were mostly Ukrainian, today it is unique from many Eastern parishes in that it also serves people of a variety of non-Ukrainian ethnicities. It is a vibrant community with many large families. The community celebrates the Byzantine liturgy of St. John Chrysostom. While it is essentially the same Eucharistic celebration with which Latin Rite Catholics are familiar, its outward expression differs. The liturgy is sung; most prayers are in English but some are in Slavonic and Ukrainian. There is a significant use of icons and gestures and a different emphasis on the practice of spirituality. Its pastor since 1981 has been Fr. Richard Janowicz.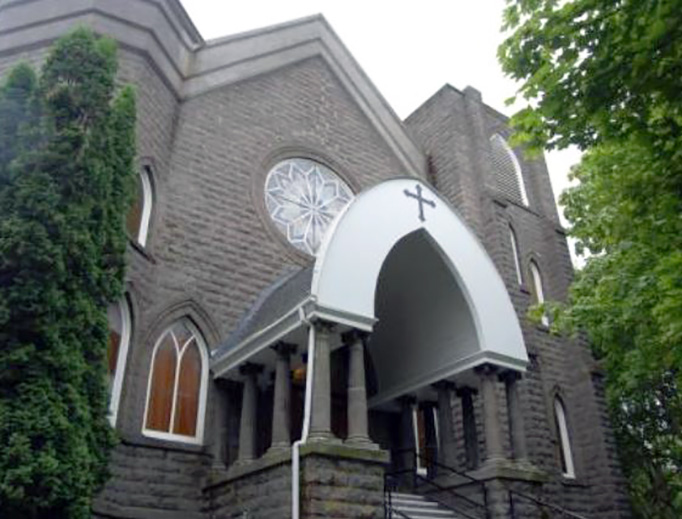 St. Sharbel, Portland, Oregon (http://stsharbel.org/) – St. Sharbel is the only Maronite parish in the Pacific Northwest. It was founded in 1970 and serves about 50 families, many of whom are of Lebanese or Syrian backgrounds. The Maronite Church is an Eastern Catholic Church which is in union with the pope. The Maronites profess the same faith and moral beliefs as Latin Rite Catholics and share the same seven sacraments. However, Maronites have a unique liturgy, theology, spirituality and discipline. Attend Sunday liturgy at St. Sharbel, for example, you'll see Eastern vestments and a small hand cross that the priest uses to bless the congregation. He is assisted by altar servers of varying ranks (e.g., deacon, sub-deacon). Congregations rarely kneel but stand, the faithful bow to the tabernacle rather than genuflect, incense is frequently used and Holy Communion is by intinction (the Host is dipped into the chalice and given to the communicant on the tongue, not the hand). The consecration is done in Aramaic, the language of Christ. St. Sharbel's is an attractive stone church—once used by Protestants—in the unique, beautiful and historic Ladd's Addition neighborhood in Southeast Portland (not far from the well-known Oregon Museum of Science and Industry). Streets are lined by beautiful elm trees, with rose gardens and diagonal, zigzagging streets (might be confusing for a first-time visitor to navigate). The St. Sharbel altar is actually in a corner area of the church, rather than along a flat wall as in the typical church, and the altar rail is curved in a semi-circle shape. There are many traditional statues and paintings near the altar.