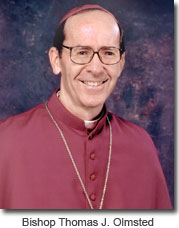 I thought I would take the opportunity to offer a few thoughts on some of the issues raised in the combox of my previous post regarding the situation in the Diocese of Phoenix.
A sizeable number of commenters strongly deplored Bishop Thomas Olmsted's actions regarding Sr. Margaret McBride.
So far as I can tell based on the known facts, Bishop Olmsted had done three, possibly four, things regarding Sr. McBride:
1) He has contacted Sr. McBride to get her side of the story regarding the abortion she approved.
2) He has informed her that, based on the facts as he understands them, she has triggered the provision of canon law that provides a latae sententiae (automatic) excommunication...READ MORE